New Bridge at Gaines' Mill Battlefield Connects Stories, Partners
Date:
June 23, 2017
New Bridge at Gaines' Mill Battlefield 
Connects Stories, Partners
RICHMOND, Va.— At the Battle of Gaines' Mill on June 27, 1862, Boatswain's Creek was an obstacle that separated contending Union and Confederate forces. Today, thanks to the efforts of local Eagle Scout Wyatt Schneck and dozens of volunteers from Scout Troop 534 and Fort Lee, a new boardwalk at Gaines' Mill Battlefield allows visitors to safely cross the creek and follow in the footsteps of the soldiers. This project marks part of a larger effort by the National Park Service in Richmond to create a trail on 300 recently-acquired acres on the Gaines' Mill Battlefield. On 
July 8 at 7 p.m.
 the park will hold the first public tour to cross the bridge, along with a ribbon-cutting ceremony. Part of the park's popular History at Sunset programs, the tour will begin at 6283 Watt House Road, Mechanicsville.  
"We are so appreciative of what Wyatt, the Scouts, our volunteers from Fort Lee, and the many contributors to this project have accomplished," said Superintendent David Ruth. "Richmond National Battlefield Park has grown by leaps and bounds the past few years, and it is our goal to open up these lands via trails and new signage so the public can connect with these incredible places and stories."  
Schneck worked closely with Kristen Allen, Chief of Cultural and Natural Resources at Richmond National Battlefield Park, for over 6 months to plan the project, which was completed in early May. National Park Service staff built the foundation of the bridge during a series of volunteer work days utilizing nearly 100 local volunteers, while Schneck and an additional cadre of scouts and volunteers completed the bridge by adding decking boards and curbs. Through Schneck's fund raising campaign, a number of local organizations provided financial support, including Apache Lumber, Moose Lodges, VFW's, the Mechanicsville Ruritan Club, several individual contributors,  and a fundraising dinner organized by Schneck. The Mechanicsville Home Depot also donated materials and a generator.  
The Battle of Gaines' Mill, part of the Seven Days Battles that occurred near Richmond in 1862, was Confederate General Robert E. Lee's first major victory during the Civil War, and it was one of the costliest days in American history at that time.
For more information, please contact the Richmond National Battlefield Park at (804) 226-1981, or visit us online
www.Facebook.com/RichmondNPS
.
About Richmond National Battlefield Park
Richmond National Battlefield Park
 is one of over 410 national park areas across the United States. Experiencing the park's 13 historic sites and five visitor centers usually takes a full day. A driving tour of the battlefields is available at any of the park's facilities. The main park visitor center is located at Historic Tredegar (470 Tredegar Street in Richmond) and provides museum exhibits, audio-visual programs and orientation services to help plan a visit to the battlefields. For additional information, contact the park at 804-226-1981, or via the internet at 
www.nps.gov/rich
 or 
www.Facebook.com/RichmondNPS
.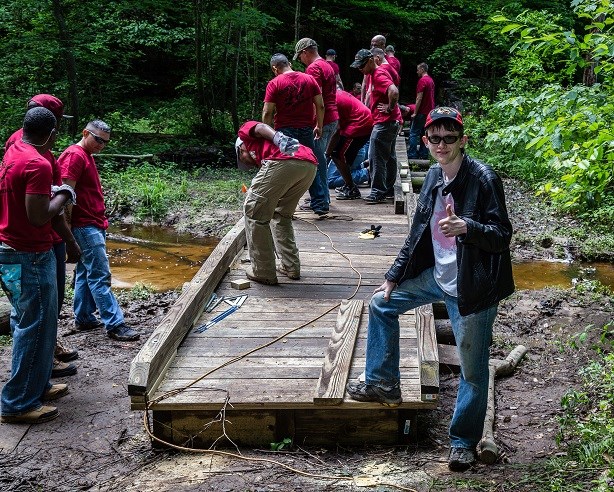 Last updated: June 23, 2017