Learn About the Park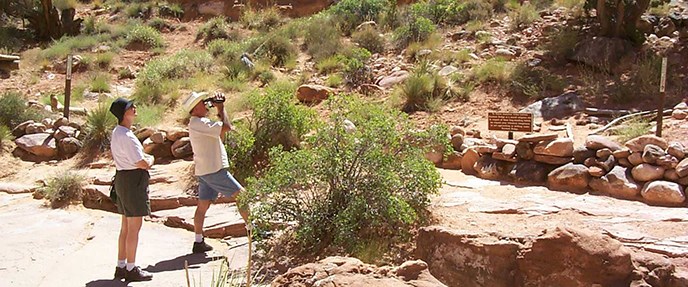 Find out more about Rainbow Bridge National Monument
News
Want to find out what's new at Rainbow Bridge? Read the Park Newspaper before your visit for details on services in the park, activities such as hiking and kayaking, boat rental information, and more!
Photos & Multimedia
See pictures and podcasts about Rainbow Bridge! Visit the Glen Canyon webcams to see how Dangling Rope Marina is doing.
History & Culture
Learn more about the rich cultural history and exciting recent explorations of Rainbow Bridge National Monument.
Nature
How did Rainbow Bridge happen? Find out here.
Kids & Youth
Hey Kids! Want to be a Junior Ranger?
Management
Rainbow Bridge National Monument is managed by Glen Canyon National Recreation Area. Read the current and historic policies here.
Last updated: June 8, 2015