Pets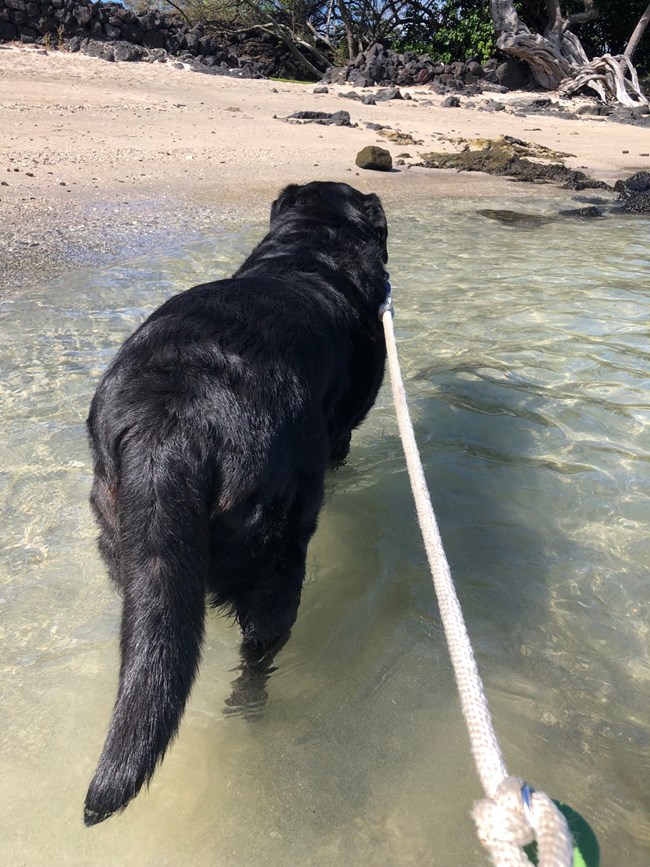 Pets in the Park
Pets are members of our families, but there are some things you should be aware of before bringing your pet to the park.
Pets are not permitted in the Royal Grounds or in the Pu'uhonua areas.

Pets are permitted in the picnic area, on the 1871 and coastal trails.

Pet owners must pick up after their pets and dispose of waste in a trash receptacle.

Pets must be under their owner's control and restrained on a leash no longer than 6 feet in length at all times.

Plastic bags are provided on the 1871 Trail for waste, please pick up after your pets and properly dispose of any waste.
Service Animals

Service animals are allowed in national parks. For a definition of a service animal, please see the Americans with Disabilities Act (ADA) definition.

A service animal shall be under the control of its handler. A service animal shall have a harness, leash, or other tether, unless either the handler is unable because of a disability to use a harness, leash, or other tether, or the use of a harness, leash, or other tether would interfere with the service animal's safe, effective performance of work or tasks, in which case the service animal must be otherwise under the handler's control (e.g., voice control, signals, or other effective means).

Check out the Accessibility page for more information.
Last updated: May 26, 2020