Annual Cultural Festival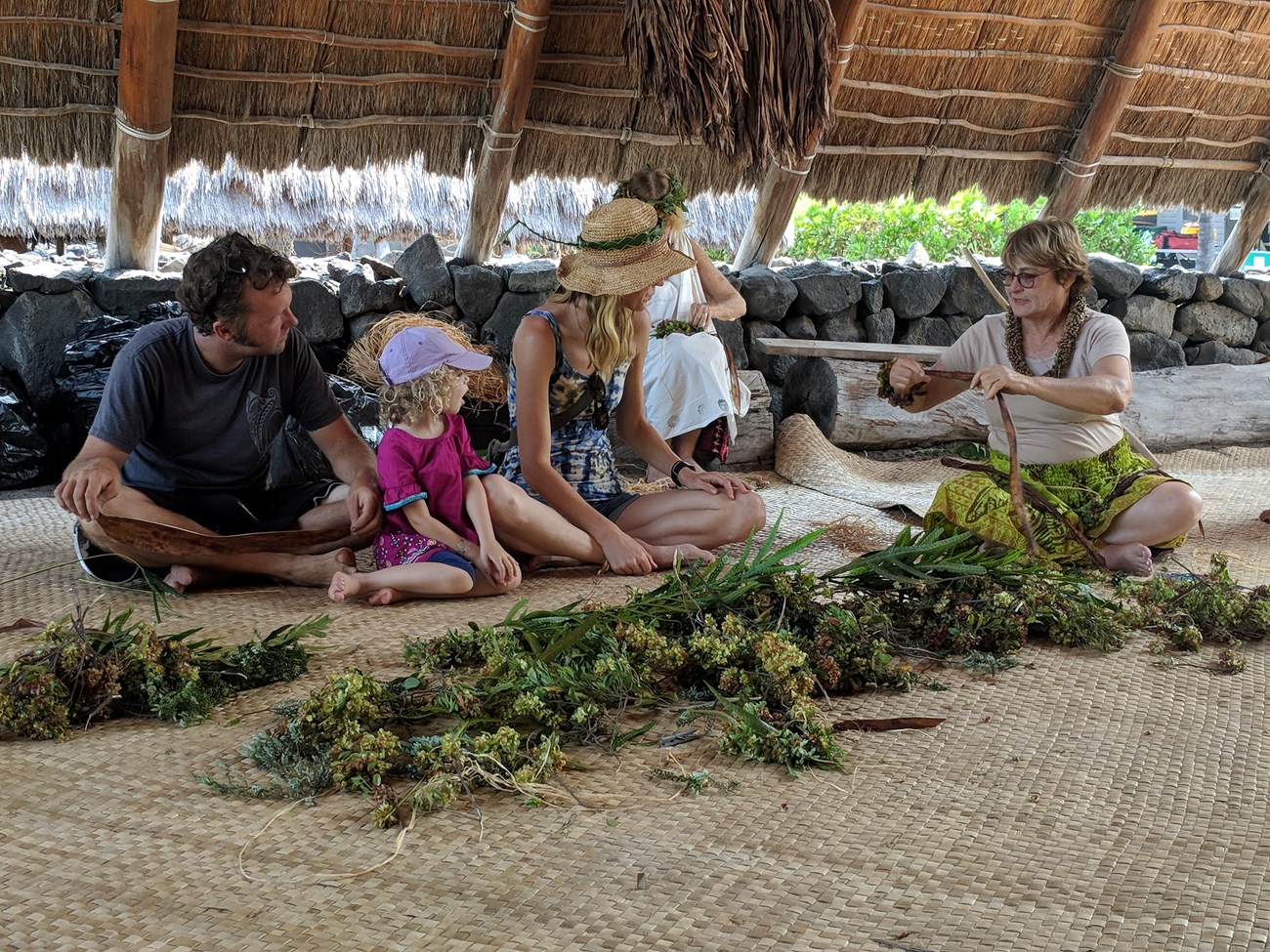 Beginning in 1976, on the last weekend in June, the park comes alive in celebration! Each year, cultural practitioners from the local community gather to share their ʻike (knowledge) and skills. Cultural demonstrations such as hula, canoe rides, the hukilau, lei making, weaving, ʻohe kapala, food tasting and more connect visitors and the community to Hawaiian traditions and culture. This free annual event helps celebrate and perpetuate traditional Hawaiian values and traditions for the benefit and inspiration of all!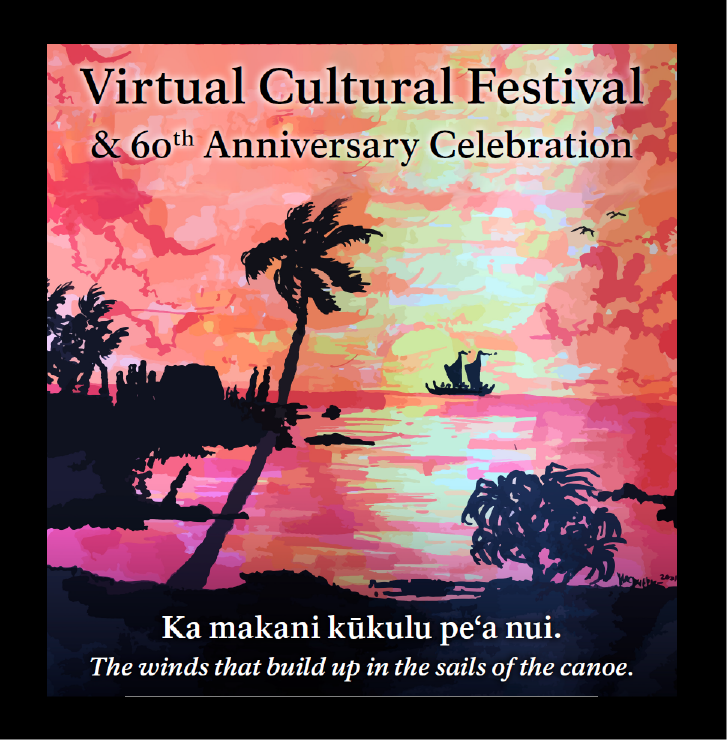 2021 Virtual Cultural Festival
Ka makani kūkulu peʻa nui.
The winds that build up in the sails of the canoe.
This year, the annual Cultural Festival is going virtual! Puʻuhonua o Hōnaunau National Historical Park will be releasing videos throughout the next few months celebrate in place of the in-person event. Videos will feature local cultural practitioners sharing their crafts and traditional skills, as well as the strength and resiliency of the Native Hawaiian community.

Return to this page or visit our Facebook page to see the newly released videos. Stay tuned...





Episode 1 - Kāhea
Visit our keyboard shortcuts docs for details
Duration:

10 minutes, 22 seconds
Kāhea - To call, cry out, invoke, greet, name. This first episode in our Virtual Cultural Festival series welcomes viewers with traditional oli (chants) and an introduction from Superintendent John Broward. The video concludes with a segment of the Royal Court from the park's interpretive film.
Episode 2 - Haʻa Hula & ʻOhe Kāpala
Visit our keyboard shortcuts docs for details
Duration:

11 minutes, 16 seconds
In this second episode of our virtual cultural festival series, learn about haʻa, the origins of hula, and how it has evolved into the hula we know today. In the second part of the episode watch cultural practitioner Uncle George Place share ʻohe kāpala or traditional bamboo stamping.
Visit our keyboard shortcuts docs for details
Duration:

11 minutes, 24 seconds
In this third episode explore kālai (carving) with Mark Dumaguin and Kahakaʻio Ravenscraft then learn about ulana lauhala (pandanus leaf weaving) with the Kona Weaver's Group.
Last updated: September 29, 2021