Scout Award Service Projects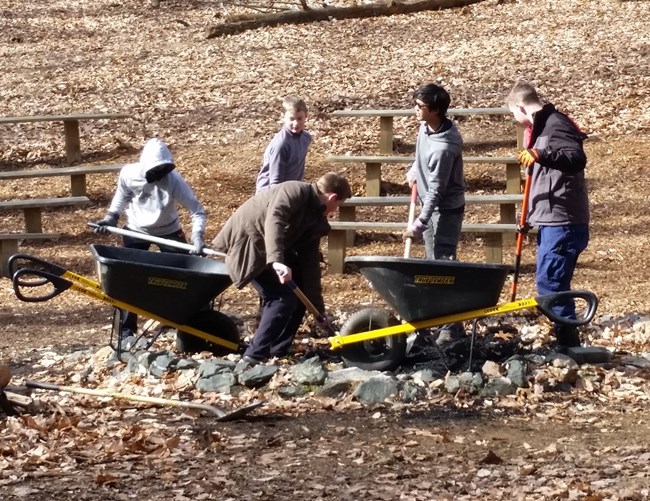 Prince William Forest Park is a great place to complete scouting service project requirements. The projects listed below are suitable for youth pursuing either the BSA Eagle Scout award or Girl Scouts Gold Award. The park and the youth involved gain many benefits from scouting award service projects. Many scouting families return to the park through the years to take pride in their own scout's work.
In the process outlined below, the park, the scout, and the scouting leadership team track and monitor each step of the project. The scout will gain valuable experience and leadership skills during the project. The park staff monitor the project for compliance and resource protection.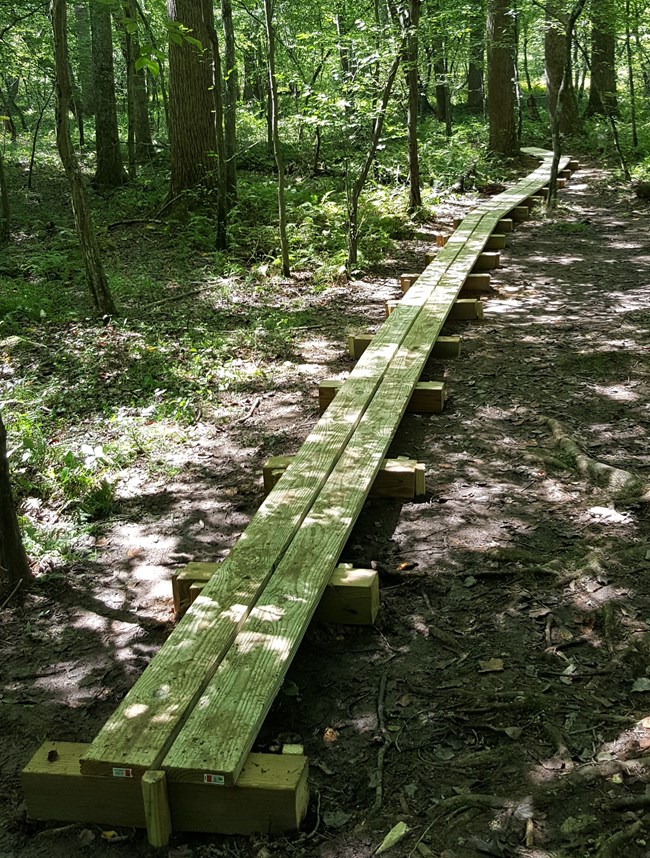 How to seek approval for a scout award service project:
All scout award candidates interested in projects at the park must contact the park volunteer coordinator, telephone 703-221-4706 extension 224. Her email address is kerri_syrus@nps.gov.
The park staff define projects and complete the compliance process. The scout must still write a project proposal then make arrangements for a meeting with staff. The scout meets with the park superintendent, the volunteer coordinator, and the park's designated project supervisor. They discuss how the project will be completed.The scout's proposal must be approved before any work may begin.
List and description of scout award projects for Year 2019.
The park will have only four of these projects available during one calendar year. As scouts chose a project, park staff update the website page to reflect the reservation status. Once a scout claims a project, the scout has two months to make preliminary arrangements and to receive park approval. If no progress is made, the award project will be re-announced on the park web site. Another scout may then take on the project as their own.
2019 projects
| Project description | Status |
| --- | --- |
| Fire Danger Sign | reserved |
| Cemetery Clean Up | reserved |
| Repair Historic Ballfield Backstops | reserved |
| Evaluate Orienteering Course | reserved |
Park staff look forward to being part of scout service projects. The scout's legacy of public service may stand for years to come!
Last updated: February 19, 2019