Heritage Festival

Saturday, September 14, 2019 11:00 a.m. to 5:00 p.m.

Prince William Forest Park Heritage Festival will celebrate the park's history as colonial-era farmland, a Civilian Conservation Corps work camp, and a World War II era spy training camp. The festival will take place in historic Cabin Camp 4, which is one of 5 historic cabin camps in the park. These historic camps led to the park being nominated to the National Register of Historic Places. There will be food vendors on site with refreshments for sale, live music for all to enjoy and fun for all ages.
Planning continues for this special event. Please check this page often as we get more activities and demonstrations for everyone to enjoy.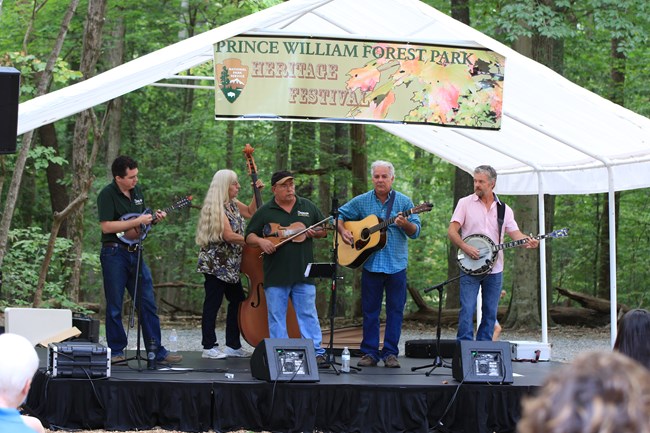 Mess Hall Main Stage:
American Bombshells - Returning for the third year. They offer a blend of 1930's, 1940's and military patriotic music. Music is performed in the style of the Andrew Sisters. American Patriotic Services is a 501(c)(3) organization with a mission to serve and honor our nation's Military, Veterans, First Responders and their Families by supporting and creating unique programs that Raise Morale, Entertain, and Inspire Patriotism.The American Bombshells provide cost free entertainment for military hospitals and bases, service dogs for veterans with PTSD, suit drives for transitioning veterans, and many other services for our Nation's heroes. American Bombshells

Early Grove String Band - A crowd favorite for 2015 will be returning to pick some more songs. With their rustic Appalachian fiddle tunes and Bluegrass songs, these dynamic entertainers provide just the festive atmosphere you're looking for. Early Grove String Band
Grassland Bluegrass Band - Performing for the first time at Heritage Festival. Grassland has something for everyone while keeping to the bluegrass traditions of Flatt & Scruggs, The Stanley Brothers, and Bill Monroe. Grassland Bluegrass Band
Wicked Olde
- From Big Walter Horton to Hank Williams, Sr., Jackson Browne to Bill Monroe, Bluegrass to Blues, Pop to Fold, Old-timey and Appalachian standards thats nostalgic and reels that'll blow your socks off
.
Wicked Olde

Main Stage Times:
11:00 to 12:00 - Early Grove String Band
12:15 to 12:45 - American Bombshells
12:45 to 1:00 - OSS Society Presentation
1:00 to 1:45 - American Bombshells
2:00 to 3:00 - Wicked Olde
3:15 to 4:15 - Grassland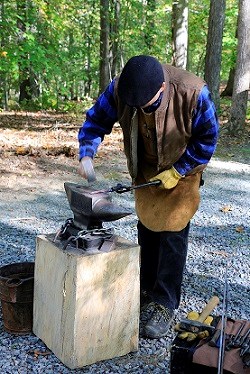 Civilian Conservation Corps Crafts:
From 1935 to 1942, over 2,000 men of the Civilian Conservation Corps built Prince William Forest Park from the raw materials that they found on the land. Watch demonstrators exhibit some of the skills of the CCC including: hand-hewn log making, on-site cabin restorations, cross-cut saw and masonry demonstrations.
Blacksmithing by Black Forest Artworks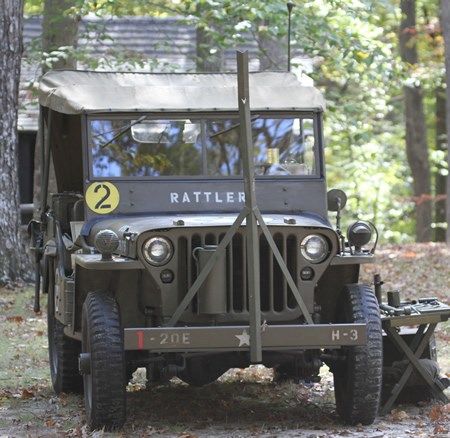 World War Two Memories:
Prince William Forest Park was a secret training area of the World War II spy agency, the Office of Strategic Services, from 1942-45. Local collectors will be on hand to showcase their WWII era collections of jeeps, weapons, and memorabilia.

National Museum of the Marine Corps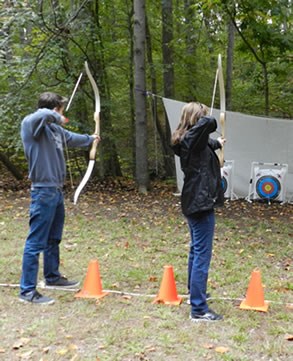 Archery:
Try your hand at a classic summer camp event. Returning for their third year U.S. Fish and Wildlife Service, Occoquan Bay National Wildlife Refuge will have training and an archery range setup throughout the day. Everyone is welcome to stop in and try their archery marksmanship. Instruction will be provided on range safety and how to shoot a bow and arrow.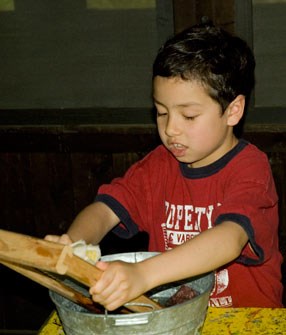 Children's Crafts & Games:
Get your hands dirty! Traditional summer camp crafts, games and fun. Introduce your children to the world before video games and how much fun they can have by interacting with other children in the great outdoors.
Abrakadoodle Art Education - Eileen Moore
More Adventures to explore:
There will be quilters and soap makers providing demonstrations.
Local museums will be talking about their connection to the community.
More to come!!
The Company Store:
Eastern National, our park cooperating association, will be on site selling items that help tell the story of Prince William Forest Park. Theme-related items such as books, music, paper doll kits, games, snacks, and more will be on sale for you take home with you. Visit their e-store to shop online!
Logistics:
Cost: Heritage Festival is a FEE FREE event.
Entering the park for any other use requires an entrance fee of $15.00 or a valid Annual Pass. Active Duty Military can pick up their FREE annual entrance pass to all National Parks.
Food: There will be a food vendor available for the day.
Directions: Event will be hosted at historic cabin camp 4 located on Pleasant Rd. and VA-234 in Dumfries, VA. Exit 152 on I-95 travel west on VA-234 for 2 miles. Make a left onto Pleasant Rd. follow the signs for parking. Parking will be in the ball field at cabin camp 1 and you will take a quick shuttle bus to the event site. Handicapped visitors may drive directily to the event site to be dropped off.
Where is parking? Parking will be near the event. A short hay ride will get you from parking to the event.
Handicap parking? Parking will be near cabin camp 4 theater.
Can I walk? Once you have parked your car, you can hike a short, .5 mile gravel road to the event site. There will be park rangers and maps on hand to provide directions.
Can I bring my dog? Leashed pets are certainly welcome and must remain under control at all times.
Can I bring my own picnic lunch? There will be picnic tables at the event site so you are more than welcome to bring your own lunch.
Last updated: September 11, 2019