Geologic Formations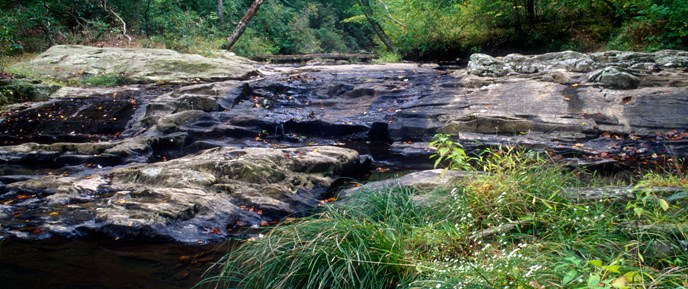 Prince William Forest Park's Geologic Past
It is hard to imagine that this area was once the home of numerous volcanoes. Perhaps it is even harder to believe that the ground you are now standing on was at one time merged with the African continent. If you were suddenly transported 150 million years back in time to this same spot, you might find yourself next to a dinosaur four stories tall. How do we know this? How can we say what the Earth was like a million or even a billion years ago? The answer lies literally, right under your feet. The rocks found throughout Prince William Forest Park contain important clues that record 570 million years of geologic history.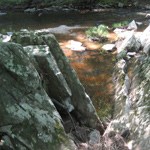 Geology E-Walk
Take a journey through of geologic past on our Geology E-Walk, a stop-by-stop tour of some of the park's most interesting geologic features.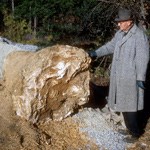 Petrified Wood
Learn about the 150 million year old piece of petrified wood found in front of the visitor center. Discovered in the early 1960s, during the construction of Interstate 95, the petrified wood specimen is one of the largest ever discovered in the Commonwealth of Virginia.
Last updated: June 1, 2022