Environmental Factors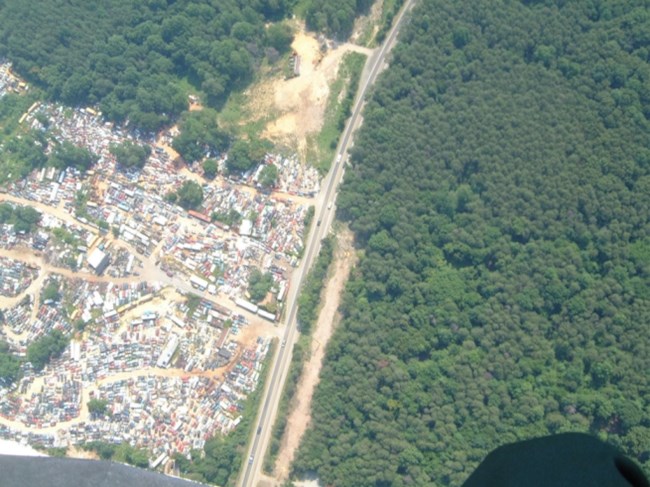 Prince William Forest Park is perpetually subjected to a diverse array of environmental factors and processes. Visitors to the park have the opportunity to observe many of these factors in action. A popular way to learn more about the park's ancient history is by hiking the geology trail. Roughly four miles in length, the trail exhibits 570 million years of geologic change.
Prince William Forest Park contains several vernal pools, low-lying areas where precipitation gathers. These pools are important breeding areas for many of the park's amphibian species. Vernal pools and other components of the Quantico Creek watershed are suffering the consequences of the precipitation deficit affecting much of the Eastern United States. Generally regarded as pristine, the Quantico Creek watershed faces pollution pressures associated with the ever-expanding urban sprawl of the Washington D.C. metro area. Resource management staff regularly monitors the park's streams and lakes for numerous criteria in hopes of preventing habitat degradation.
Management of exotic species is another concern of park employees. Introduced plants compete with native species for resources and destroy suitable vegetative habitat. Exotic animal pests, namely the gypsy moth, further impair forest communities. Eradication of non-native species may not be possible, but it is important to attempt to slow their spread before resulting ecosystem damage is irreversible.


Last updated: July 28, 2018