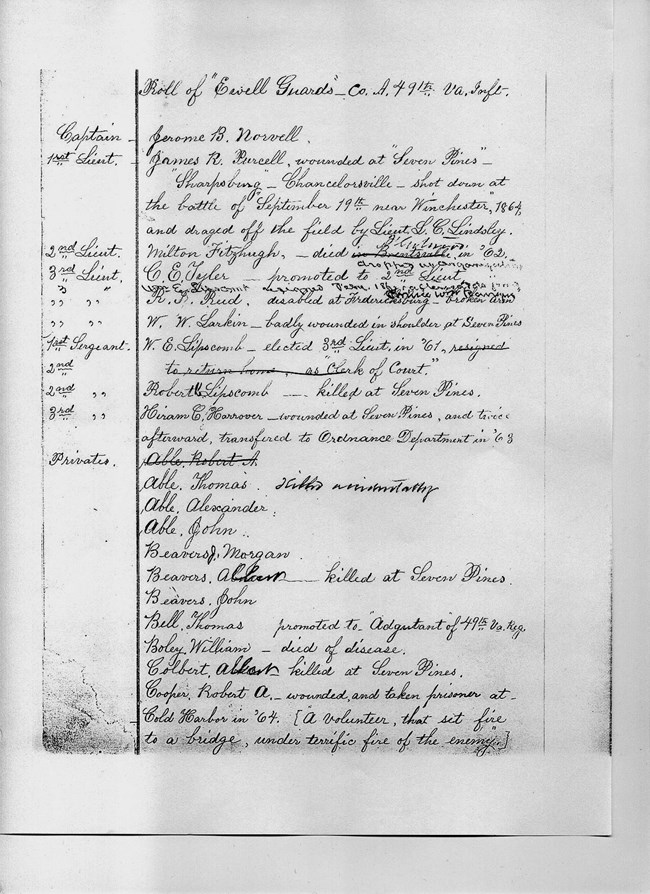 The town of Dumfries and the land that is now Prince William Forest Park were important areas during the American Civil War (1861-1865). Located thirty miles from the Union capital of Washington, D.C., it was a strategic point that the Confederate army hoped to control. The former port city of Dumfries, with its location roughly seventy miles from the Confederate capital of Richmond, was important to Union commanders.
Local Attitudes
Virginia was initially reluctant to secede. After South Carolina sparked the secession crisis in December 1860, Virginia remained loyal to the U.S. At this time, Prince William County, with a population of 8,600, was mostly agrarian area. Nearly 2,400 people, or twenty-eight percent of the population, were enslaveed. Only 750 claimed to live in Dumfries in the 1860 census. Unionism was not strong in the county. After the Confederate attack on Fort Sumter, Prince William County's voters elected Eppa Hunton, a secessionist, to Virginia's secession convention.
On April 17, 1861, this convention approved a secession ordinance. Prince William County overwhelmingly supported the move in a referendum, voting 841-38. The Commonwealth of Virginia military forces occupied Dumfries and other areas of the county. By the end of 1862, however, Union troops would take control.
Many local men enlisted in a number of units, all of which served in the Army of Northern Virginia. Most joined Company B of the Forty-ninth Virginia Infantry, also known as the Quantico Guards. Others joined the Prince William Partisan Rangers. Initially guerilla fighters under the famed John Singleton Mosby, they became Company H of the Fifteenth Virginia Cavalry Regiment.