Major Henry Everett Carter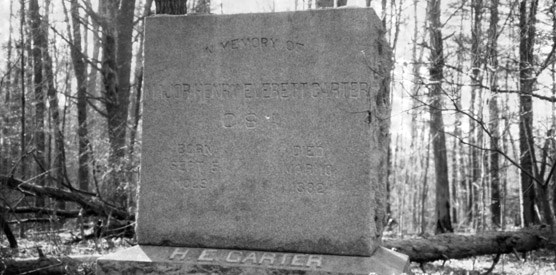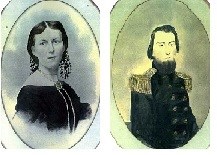 Family
Major Henry Everett Carter was born on September 5, 1829 and died on March 10, 1882. His birthplace was listed as "fairview," Prince William Country, VA. He married Catherine Ann Golden on February 17, 1833. Catherine was born in Dunnington's Rest, MD (Charles County). They had least 3 children including William Golden, Catherine Penelope, and Margaret Nelson. Catherine, Henry's wife, died in Washington, DC at the age of 101 on December 25, 1934.

Henry's father, Phillip Carter was born on April 15, 1793 in Prince William County and married Sarah Tansill on April 20, 1820. They had 5 children including Henry E., Harrison P., Maria Adelaide; Elisa Ellen; and Susan Virginia. He died in Prince William County on November 10, 1860.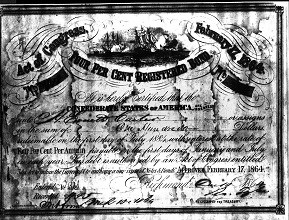 Military Service
Henry Carter enrolled as First Lieutenant in Company G of the 49th Virginia Infantry in July of 1861. On May 1, 1962, he moved to Company B, known as the "Quantico Guards." There is no record of Major Carter receiving the rank of 'major' in his official records. It is stated that he resigned on October 6, 1862. Toward the close of the war, Henry Carter, like many of his confederate brethren purchased confederate bonds during the war to provide help fund the war effort. The bond reads:
Act of Congress
Four Per Cent Registered Bond
February 17, 1864

It is hereby certified that the Confederate States of America are indebted unto H. Everett Carter or assigns in the sum of One Hundred Dollars redeemable on the 1st day of July 1884 with interest at the rate of Four Per Center Per Annum payable on the first day of January and July in each year. This debt is authorized by an Act of Congress entitled An Act to redue the currency and to authorize a new issue of notes and bonds. Approved February 17, 1864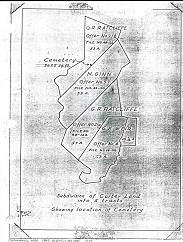 Land Transfer History
Henry's father Henry's grandfather, Phillip Carter purchased the land from Westly Cole on November 21, 1834 and it was divided into nine small lots. The Carter land was subdivided into five separate tracts of land prior to the government purchase. Carter cemetery was listed as 5,625 square feet when the federal government purchased the land in October of 1935. G. Raymond Ratcliffe owned the 53 acres with the cemetery on it. For this lot and another 53 acres Mr. Ratcliffe received $440.00 from the government ($4.00 per acre).
Cemetery Information
Local resident, Harvey Watson, remembers Major Carter's large headstone being carried to this site with a cart pulled by six mules on a sled in the snow. There are at least 13 graves in the cemetery and only one is inscribed. Carter's headstone is the largest in the park.
Last updated: August 10, 2019