Service Project List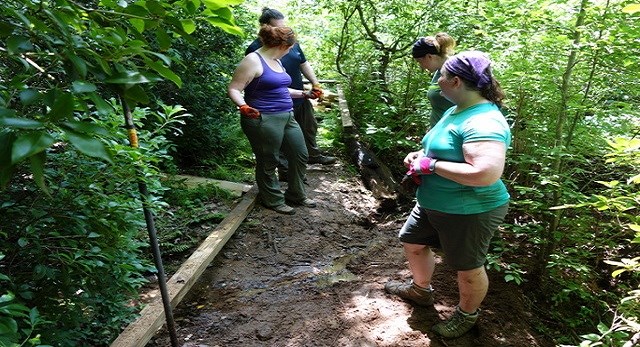 Eagle Scout, Silver Award and Gold Award Projects!
Volunteer projects are a key component to helping make Prince William Forest Park a wonderful park. Each year over 18,000 hours are recorded for volunteer work. The park identifies projects based on need, staffing, and resource compliance. The projects that are identified support Eagle Scout, Gold Award, and Silver Award service requirements.
A scout can propose to the park a service project they would like to accomplish. All proposed projects will require review by park staff to verify the need for resource compliance and other requirements. After review, park staff will notify the scout of approval or denial. If compliance is needed the start time could be delayed. We encourage advanced planning for proposed projects.
Last updated: September 20, 2017