Reptiles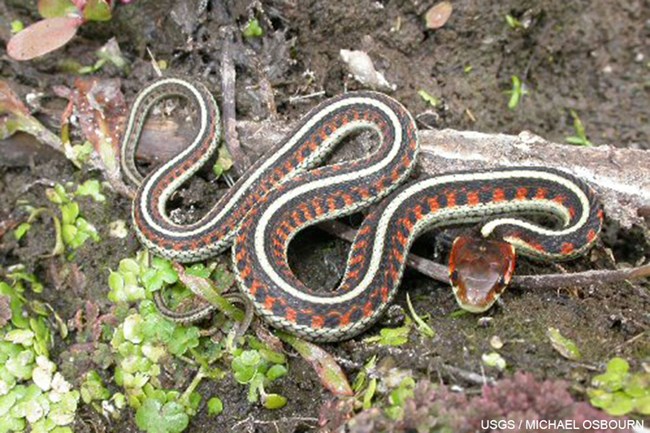 Today, there are over 10,000 non-avian reptile species on earth. The major orders found within the class Reptilia are Crocodilia (alligators/crocodiles), Testudines (turtles), and Squamata (lizards and snakes). All reptiles are cold-blooded and have bodies covered in dry, horny scales. Some reptiles lay eggs; others give birth to live young. Reptiles are distinguished from amphibians by the presence of scales.
The seventeen species of reptiles found at Point Reyes National Seashore are found in a wide variety of habitats. Turtles utilize habitats such as freshwater ponds, streams, drainage ditches, marshes, stock ponds and the open ocean. Lizards occur in almost every habitat except the dampest, innermost forest and the tidal salt marsh. Snakes prefer warm and dry environments; therefore the humid environment at Point Reyes limits the population sizes of several species.
View Reptiles of Point Reyes National Seashore species list (17 KB PDF, Adobe® Acrobat Reader® required).


Last updated: April 13, 2023