Collections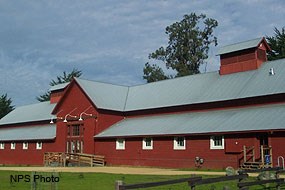 Museum and Archives Reference Services are unavailable until further notice. We regret that no staff is available to assist with access to archival collections, objects or specimens at the present time.
The Point Reyes National Seashore Museum stewards collections of natural history specimens, archeology, historic objects, and archives. The collections are accessible to the public for research, exhibits, and educational use by appointment only.
Cultural Collections
Artifacts, archives, and art document prehistoric Coast Miwok material culture, 16th century explorers of the area, Mexican settlements, and the dairy ranching and coastal maritime history of West Marin.
Natural History Collections
Natural History collections represent type specimens collected within the park boundary.
Biology includes Botany (plants), Mammology (mammals), Ornithology (birds), Entomology (insects), and Icthyology (fish).
Geology (rocks and minerals) and Paleontology (fossils).
Archives
Manuscripts, photographs, maps, and oral histories from the Gold Rush era to present.
Federal repository for Point Reyes National Seashore's permanent records (1962–present) documenting resource management and administration of the park.
Library
Non-circulating books, audio visual media, and subject reference files of print materials.

These focus on the themes described above, particularly rare and unpublished materials.

Papers, studies, theses, dissertations, and journal articles produced through contemporary scientific studies and research at the park on natural and cultural topics.


Last updated: April 27, 2020