National Pony Express Association Annual Re-Ride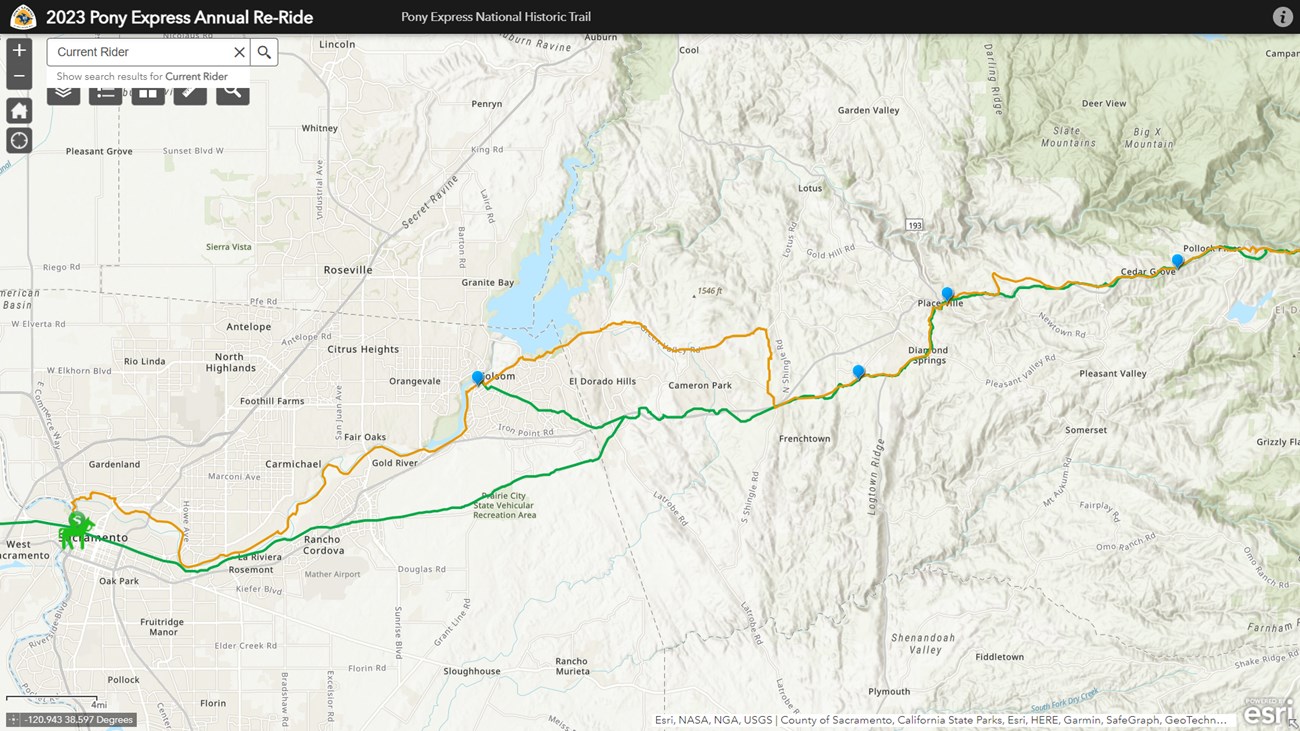 The Re-Ride is Coming Soon on June 7th–17th 2023
from California to Missouri!
Members Mount their Horses and Re-Ride History
Follow the Pony Express Re-Ride and the mail as they travel more than 1,800 miles from Sacramento, CA to St. Joseph, MO. The Pony Riders travel day and night to make the 10 day trip. There is a GPS that is carried in the Mochila, which "pings" every five minutes, to mark a Pony Rider icon on the map for you to track.
You also can check the National Pony Express phone Hotline at 1-855-809-8589. This Hotline is updated as soon as reports begin coming in from the trail. These reports come from riders, support staff for the riders, Radio Ham Operators and from the interactive map.
Last updated: June 2, 2023