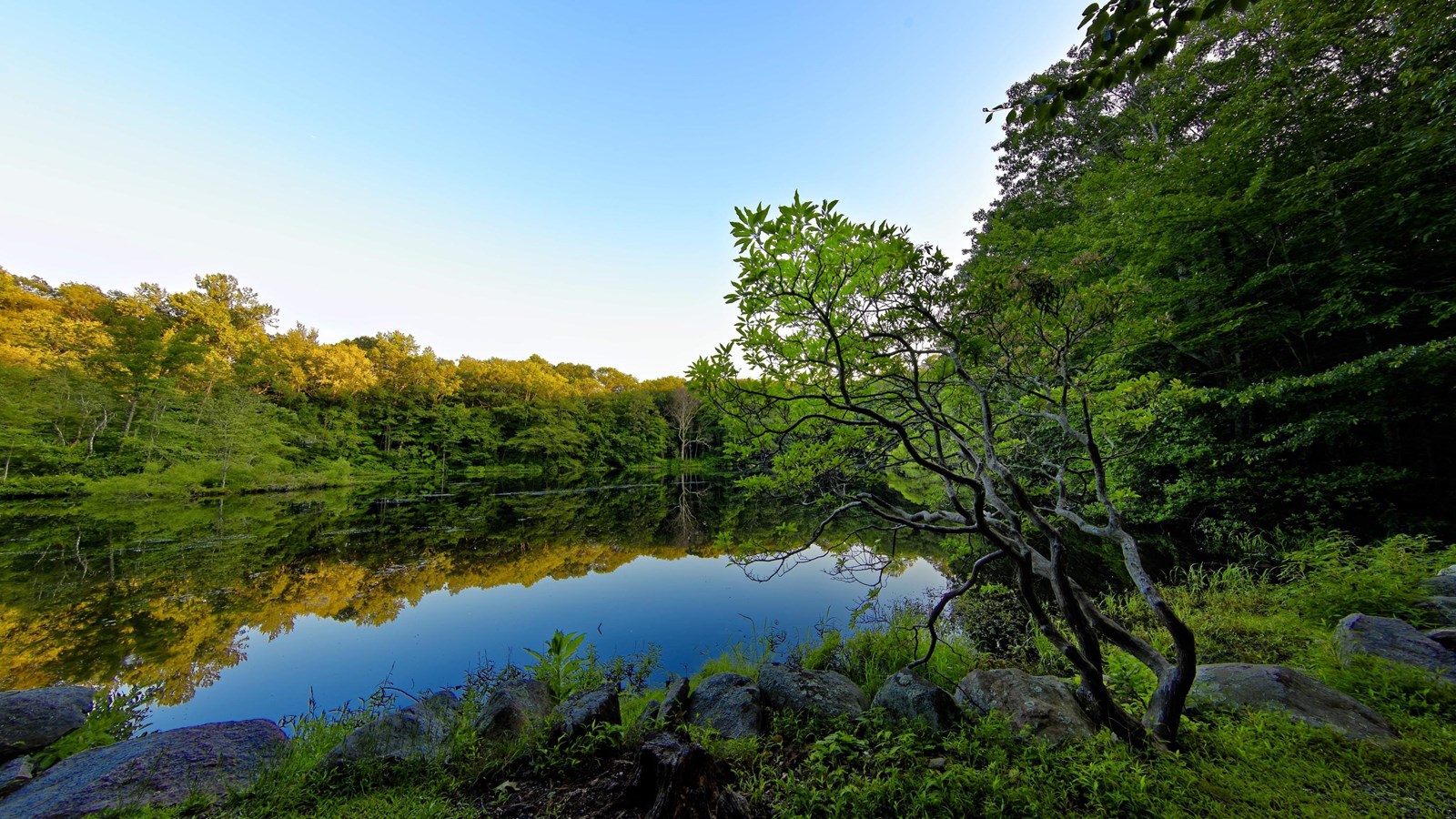 Location:
Weir Farm National Historical Park
Cellular Signal, Scenic View/Photo Spot, Trailhead
Weir Pond was a backdrop for many outings during Julian Alden Weir's lifetime, including fishing, painting, boating, swimming, and picnics. Today the area is still used for artistic inspiration and as a hiking destination.
History:
Julian Alden Weir was an avid outdoorsman who loved to fish, hunt, and hike. When his painting, The Truants, won an art competition sponsored by the Boston Art Club, Weir used the $2,500 to purchase ten acres of land and constructed the "Boston Art Club Pond," known today as Weir Pond. He cleared a 3.6-acre area and constructed water from intermittent streams and springs. Weir dug a stone-lined channel to help regulate the pond water level. It allowed him to divert water toward the pond during dry periods, and away from the pond to avoid flooding. He also built boathouse, dock, and stone steps to a viewing area. On the small island, he fashioned a gazebo surrounded by white birches. Most of the structures are gone today, but the pond, the dam, and the small island still exist.

By the late 1960s, the surrounding landscape has been left unattended for decades, and a second-growth forest took hold. When land near and around the pond was threatened by development, the move for preservation began eventually protecting the entire cultural landscape known today as Weir Farm National Historical Park.

The Weir Pond trail loop (1.2 miles) winds through the woodlands and wetlands, and is an easy to moderate hike blazed with yellow trail markings. The trail is not accessible. Dogs are allowed if leashed and picked up after. Fishing is allowed in accordance with state regulations, and is catch and release only.
Last updated: February 8, 2021