Place
Sully County Black Homesteader Community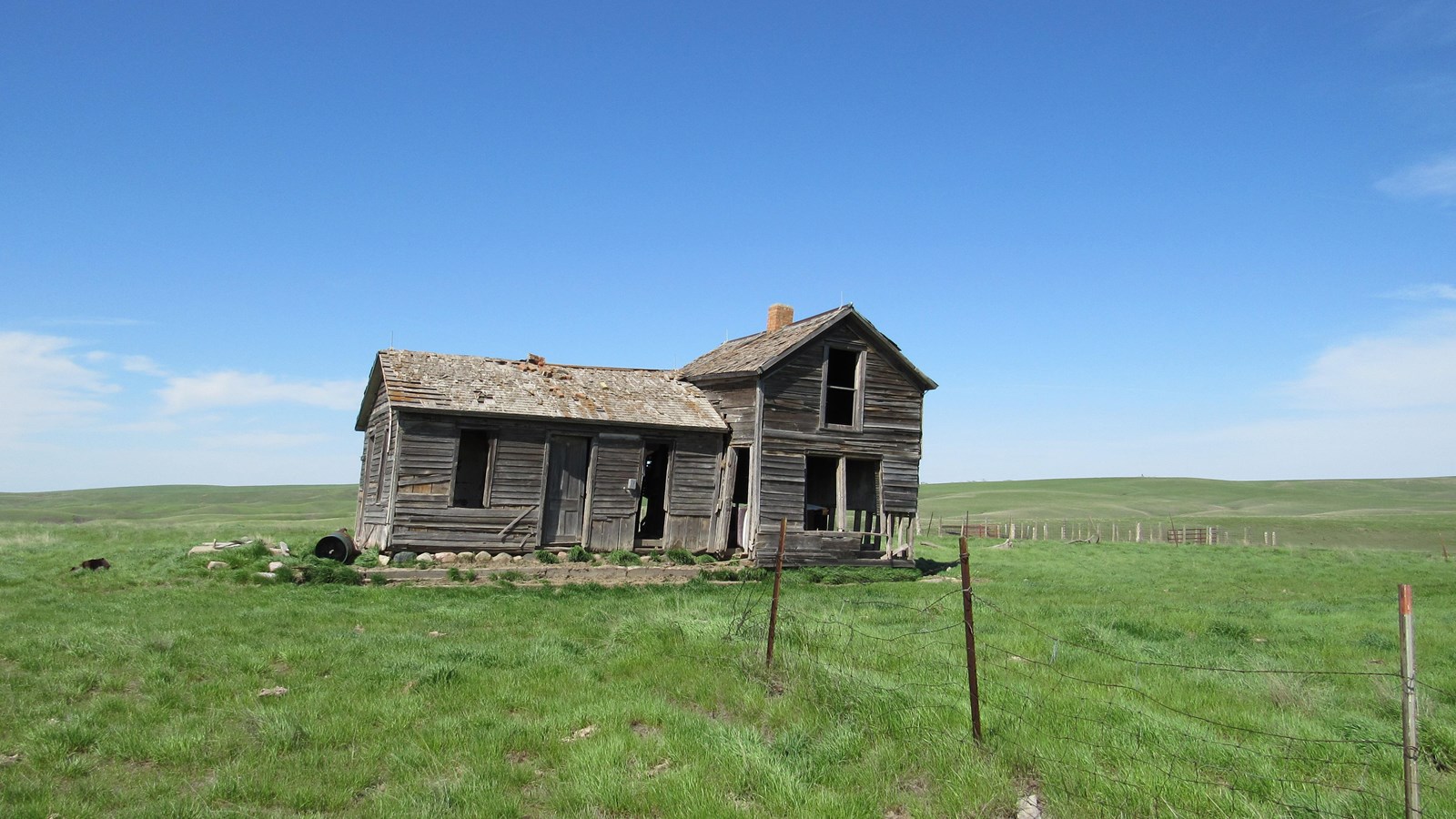 Location:
Sully County, South Dakota
Significance:
Community of African American homesteaders in South Dakota.
Sully County's black homesteader community prized education as well as owning land. Soon the "Sully County Colored Colony" as it was sometimes known numbered as many as one hundred residents. Members of the colony successfully claimed 22 homesteads, and with purchased lands, became owners of perhaps 7,000 to 8,000 acres.
Norvel Blair
was an African American born into slavery in Tennessee. In 1882 he was living in Illinois and sent two of his sons to scout out homesteading opportunities in Sully County, South Dakota. They returned with a favorable report. Seven members of the Blair family moved to Sully County and filed homestead claims.The Blair family was followed by other black homesteaders.
The Blairs were already educated when they arrived. They helped found and operate the local schools. In 1896, Benjamin Blair became the first black person in South Dakota to sit on a school board. He later served as chairman. The Blairs were successful land agents and entrepreneurs and wanted their children to be educated.
The Blairs were serial entrepreneurs. They turned their land into successful farming operations. Daughters Betty and Winnie Blair ran a restaurant and bakery. Sons Benjamin and Patrick operated a livery. In 1906 Benjamin Blair and others formed the Northwestern Homestead Movement. They hoped to recruit other African American settlers to South Dakota.
The McGruders were another prominent family in the community. John and
Ellen McGruder
migrated from Missouri. They purchased 1,200 acres through land agent Betty Blair. After John died, Ellen McGruder and sons George and James also homesteaded in the area. They established successful farm operations, including raising sheep and cattle.
The McGruders were also deeply committed to educating their children. Cecil Roosevelt McGruder attended school through the eighth grade. His nine children attended the Fairbank School through the eighth grade. They went to live with families in Pierre for high school and helped with housework and childcare. Several of Cecil's children attended college at the Northern State Teacher's College in Aberdeen.
As of 2019 several McGruders still lived and owned original homesteaded land in the area. They are all that remain of the black homesteader community.
The Sully County black homesteader community remains a powerful reminder of generations of African Americans who sought opportunity in the Great Plains to pursue their dreams of land ownership, education, and civil equality.
Learn more about
Black Homesteading in America
.
Last updated: November 2, 2021