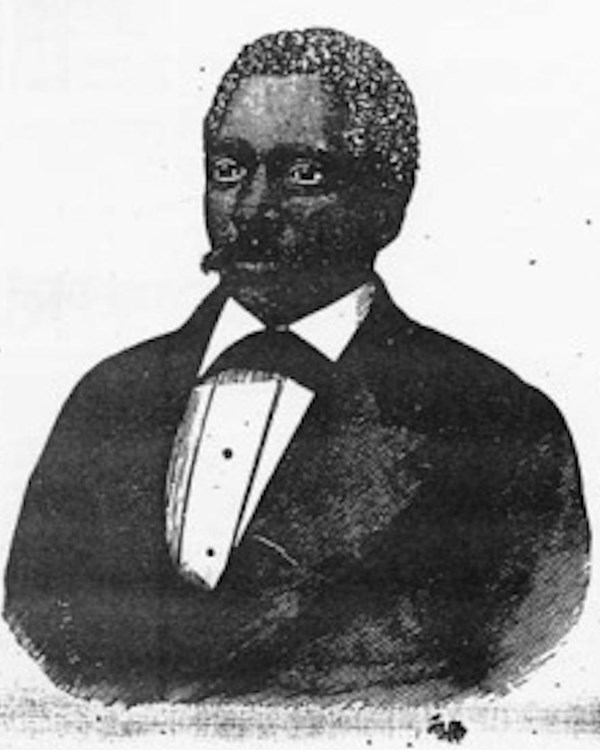 Significance:
Founder of the Sully County African American homesteader community.
Place of Birth:
Tennessee
Date of Birth:
Circa 1823
Place of Death:
Sully County, South Dakota
Date of Death:
October 7, 1916
Place of Burial:
Fairbank Township, Sully County, South Dakota
Cemetery Name:
Blair Cemetery
Norvel Blair founded the African American homesteader community in Sully County, South Dakota.
Blair arrived in Fairbank Township of Sully County in 1884. He previously sent his sons Benjamin and Patrick to scout the area. They homesteaded in the region, and Norvel probably purchased land as well. In all, seven Blair family members claimed public land in Sully County. Norvel broke ten acres in his first year on the land and cultivated ten additional acres each year before proving up.

Norvel and his sons also became known in the region for raising racehorses. One of their horses, Johnny Bee, held the record for the fastest horse in the state from 1907-1909. Norvel claimed that "Racing horses is a fine sport for any man, as it teaches him how to be a good winner and good loser, and if you can't be both, you should never race horses."

Norvel and his family not only built a fortune for themselves, they also promoted Sully County to other African American settlers. They were successful in attracting other black families to the area. They engaged in multiple commercial enterprises, and also worked to establish and support local schools.

Norvel remained in Sully County until his death in 1916.
Learn more about Black Homesteading in America.
Last updated: June 13, 2021