Place
Onion Portage Archeological District National Historic Landmark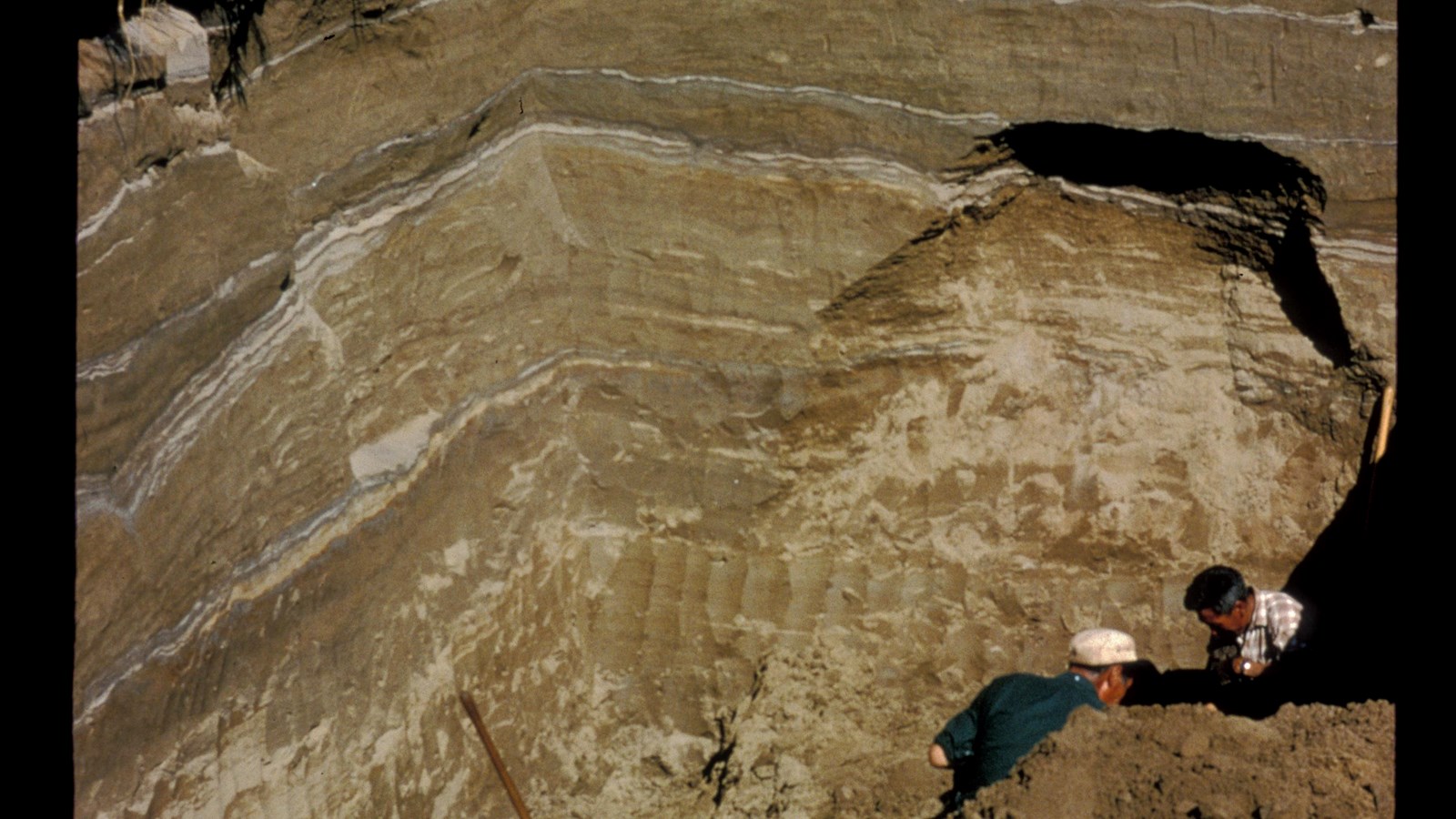 Location:
Kobuk Valley, Alaska
Significance:
8,000 years of human use in the Arctic
Designation:
National Historic Landmark designated on June 2, 1978
Onion Portage, known as Paatitaaq in Iñupiaq for the wild onions that grow there, is an area along the Kobuk River. For 8,000 years, people camped, made tools, prepared game, and eventually settled at Onion Portage.
The artifacts, campsites, and house ruins people left behind built up over the landscape for centuries before archeologists first excavated the site in the 1960s. At the time, the Onion Portage site was the oldest found in the region. It teaches us how people have used and continue to use Onion Portage and the Kobuk Valley landscape as the climate, environment, and ways of life change over thousands of years. The Onion Portage Archeological District National Historic Landmark was designated on June 2, 1978.

Today, the greater Onion Portage area is still heavily relied upon for subsistence hunting. When the Northwest Arctic caribou herd crosses the Kobuk River during its biannual migrations, locals continue the thousands of years of hunting tradtitions at Onion Portage.

Caribou are much faster than humans on land, but when they are swimming, hunters stand a better chance. As this portion of the Kobuk River is deeper than other rivers in the area, it allows hunters to safely separate and take specific animals from a group numbering well into the hundreds of thousands. Traditionally, hunters would use paddled canoes and spears for this hunting; however, today, most hunters rely on motor boats and guns. This opportunity is necessary to ensure locals get enough meat to last the months to come.

As this site is in a National Park, Onion Portage hunting is restricted to only federally qualified subsistence hunters. The Onion Portage Archeological District National Historic Landmark ensures the protection of 8,000 years of human use. The use of the area today by descendents of previous users ensures the continuation of the traditional area for future generations.

Additional Information
Peeling back the layers at Onion Portage, Kobuk Valley National Park
Onion Portage - Learn about history & culture at Kobuk Valley National Park
Last updated: January 15, 2021