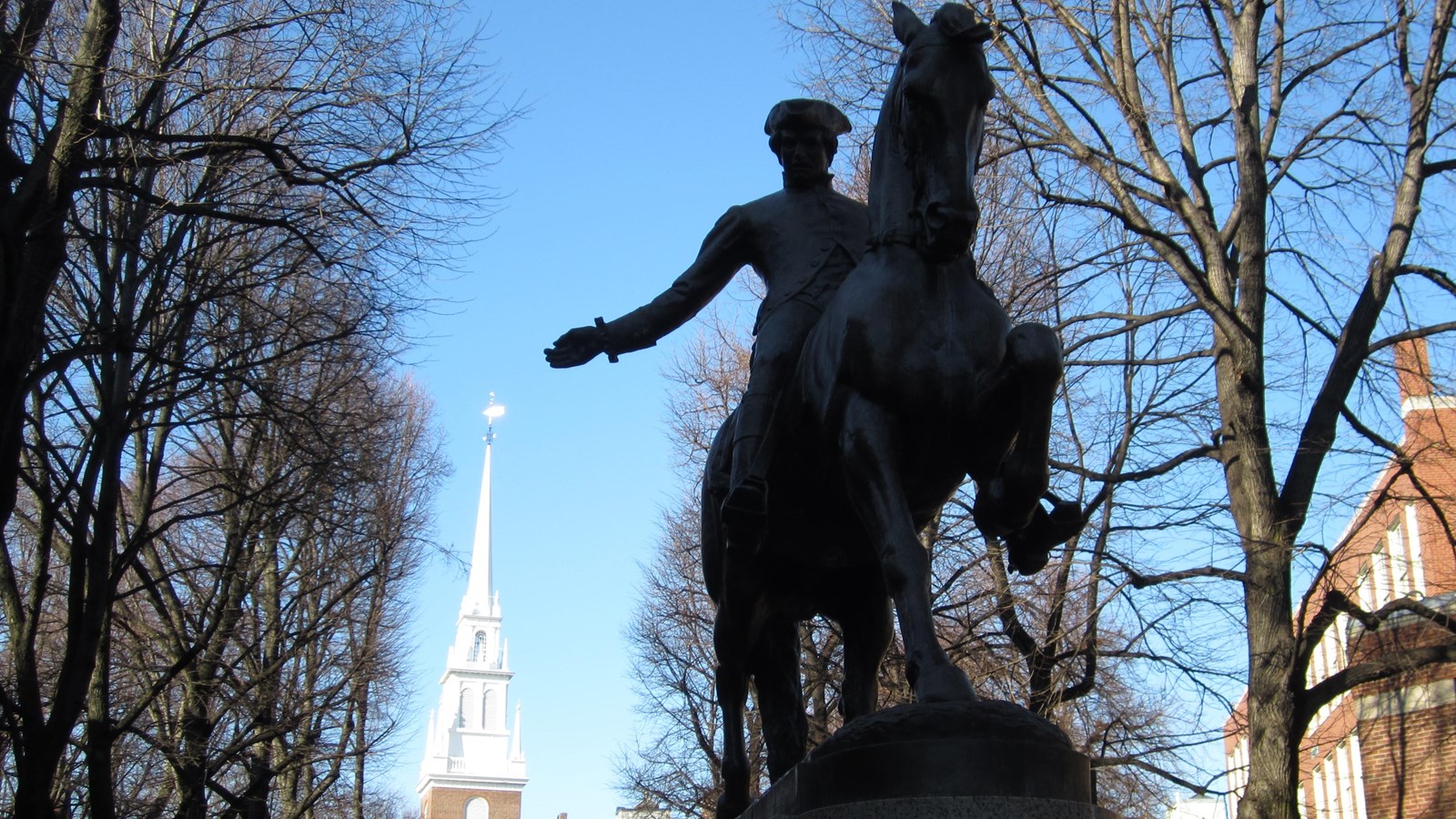 Location:
193 Salem Street, Boston
Significance:
Site where lanterns were hung prior to Revere's "Midnight Ride"
Designation:
National Historic Landmark; Freedom Trail Site; Legislated Partner Site of Boston National Historical Park
Built in 1723, Christ Church is better known as Old North. Boston's oldest standing church building, it remains an active Episcopal Church. Henry Wadsworth Longfellow memorialized Old North's role at the start of the Revolutionary War in his poem, "Paul Revere's Ride." On the night of April 18, 1775, it is believed that sexton Robert Newman and vestryman John Pulling hung two lanterns in the steeple to warn Charlestown patriots of advancing British soldiers. The Georgian style church houses the nation's first maiden peal of bells and the first bust of George Washington.
Learn More...
Old North Church - Boston National Historical Park
Last updated: February 3, 2022