Place
Old Corner Bookstore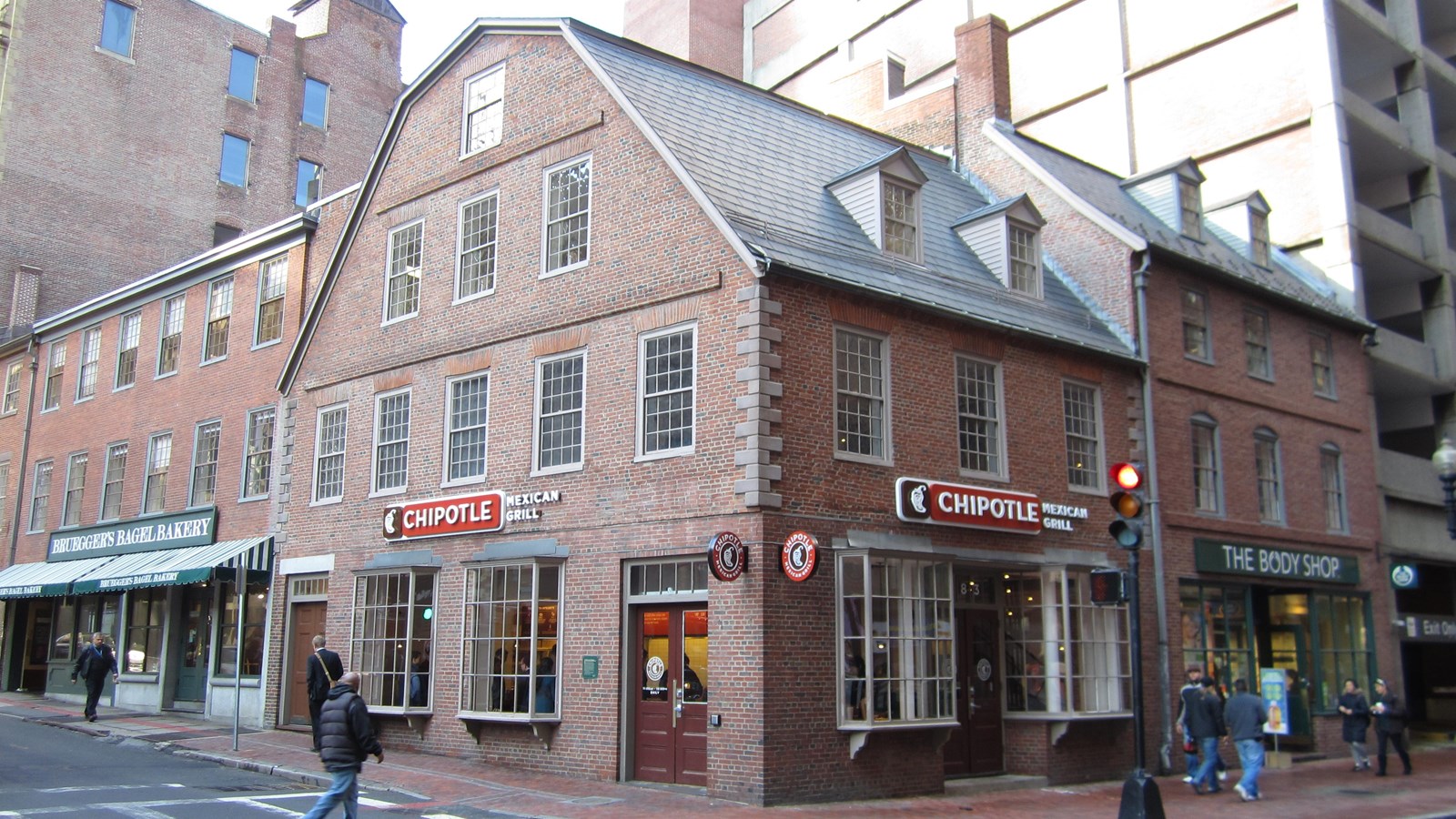 Location:
Corner of School and Washington Street, Boston
Significance:
Historic residence and commercial space continuously operating since 1718
Designation:
National Register of Historic Places; Freedom Trail Site
Typical of the kinds of dwellings and shops that lined the streets of colonial Boston, this gambrel-roof building was saved from destruction in the nineteen sixties and restored by Historic Boston in 1970. Built as an apothecary for druggist Thomas Crease in 1718, it became a literary center in the mid-1800s. Ralph Waldo Emerson, Henry Wadsworth Longfellow, Harriet Beecher Stowe, Oliver Wendell Holmes, Louisa May Alcott, Nathaniel Hawthorne, and others brought their manuscripts here to be published by Ticknor and Fields Company.
Last updated: September 12, 2023