Place
Netul Landing & the Netul River Trail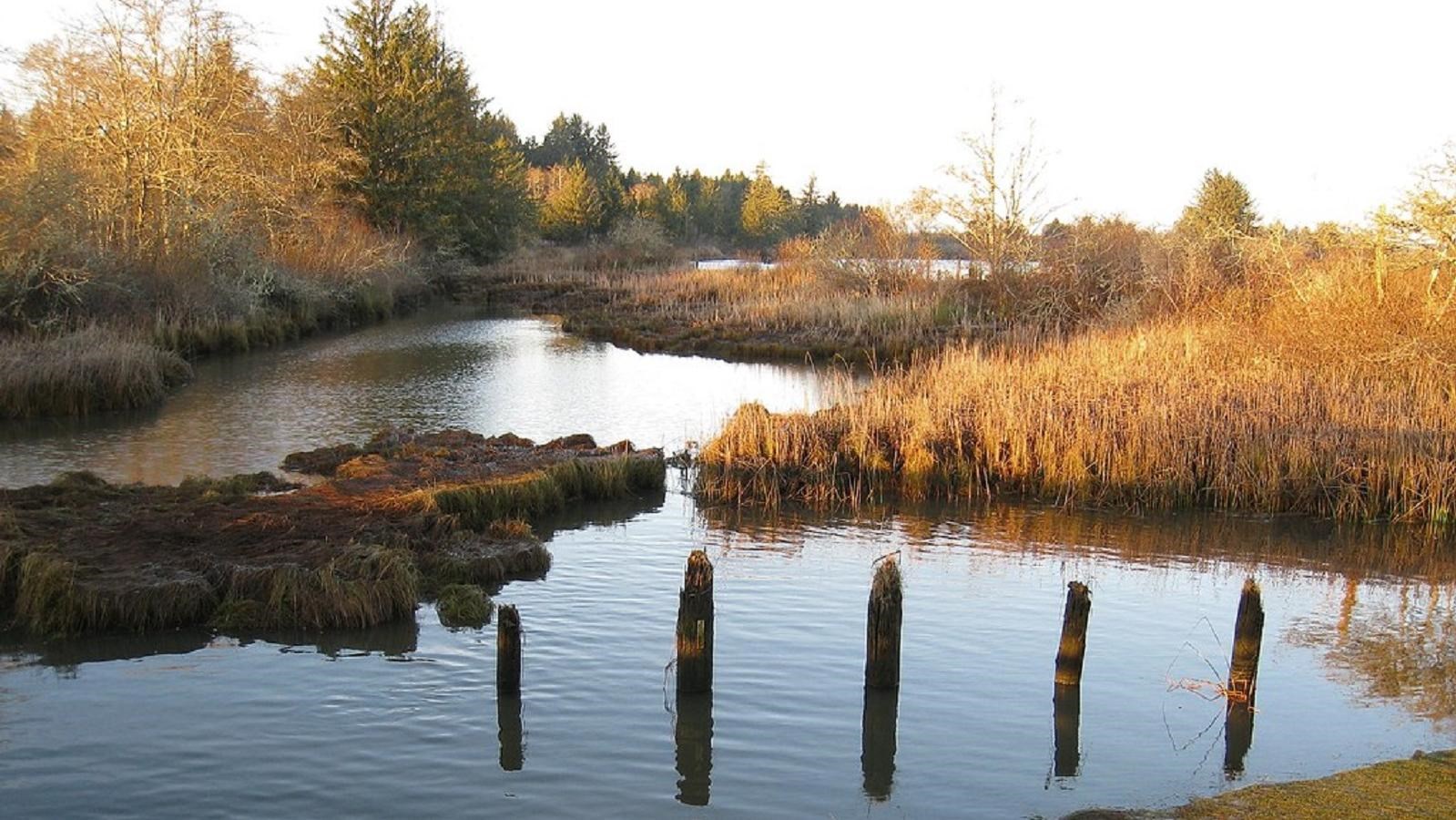 Location:
Astoria, Oregon
Benches/Seating, Canoe/Kayak/Small Boat Launch, Historical/Interpretive Information/Exhibits, Parking - Auto, Picnic Shelter/Pavilion, Picnic Table, Restroom, Scenic View/Photo Spot, Toilet - Vault/Composting, Trailhead, Trash/Litter Receptacles
Lewis and Clark NHT Visitor Centers and Museums
Visitor Centers and Museums along the Lewis and Clark National Historic Trail
History
In 1805, Meriwether Lewis and William Clark, accompanied by their crew of explorers, paddled up a river that the local peoples called Netul, now called the Lewis and Clark River. On December 5, the expedition established Fort Clatsop at a site on the riverbank that had been selected by Lewis. 
Today
Now the river is named after Lewis and Clark, but Netul Landing pays homage to the former name and is an excellent place to launch your kayak or canoe for a paddle trip. Bring your non-motorized boat or sign up for a ranger guided canoe and kayak trip during the summer months.
The launch is part of the Lewis and Clark Columbia River Water Trail, a 146-mile stretch of water that follows the explorers' route on the Lower Columbia River from Bonneville Dam to the Pacific Ocean, near Ilwaco, Wash. For more detailed information go to theLower Columbia River Water Trail website.
Netul Landing also marks one end of the new Lewis and Clark River Trail. The river trail is a 1.5-mile gentle walk along the river to Fort Clatsop. Visitors may park in the parking area and follow the trail to the Fort Clatsop Visitor Center, where they will learn about the area's history. At the landing and along the trail, interpretive panels are installed that discuss Lewis and Clark's time here. Visitor's can also connect with the Fort to Sea trail and trace the Corps' trip to Sunset Beach.
Visitors are required to pay an entrance fee to Lewis and Clark National Historical Park, which can be paid at the visitor center. For more information, call the park at (503) 861-2471 or check out our map of the area.

IF YOU GO
From Astoria, head south on U.S. Highway 101 and follow the signs to Fort Clatsop. Drive 1.5 miles past the entrance to the fort to Netul Landing. From Seaside, head north on U.S. 101 and follow the signs. 
 
Last updated: January 6, 2022