Place
Mt. Chapel Missionary Baptist Church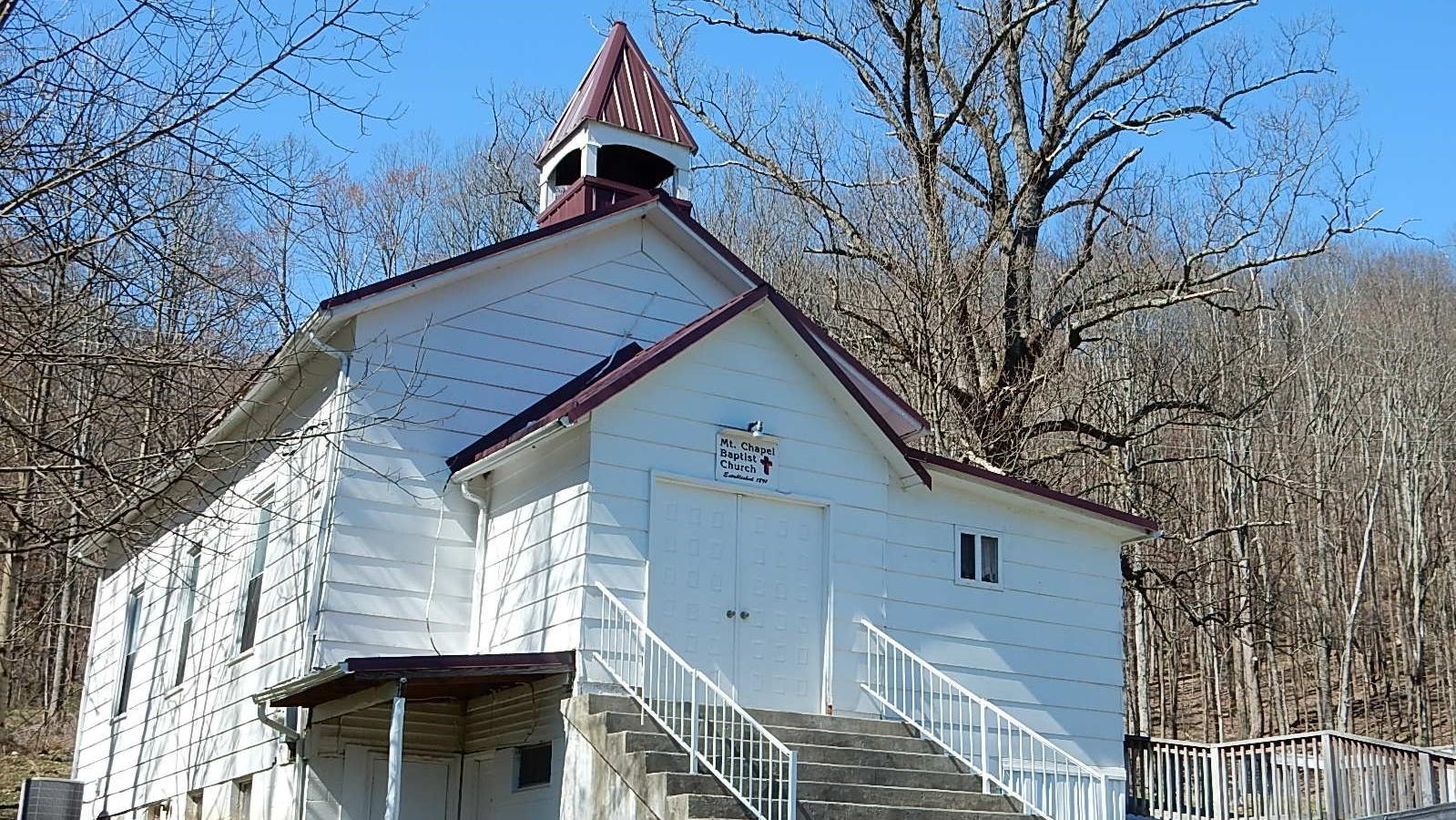 Significance:
Mount Chapel Missionary Baptist Church, the sole African American religious institution in Ansted, served as a center for social life as well as provided for the religious needs of the African American community.
African American Heritage Driving Tour Stop 6: Church and the African American Community
Coal mining and railroading jobs brought workers into this part of West Virginia from other parts of the country an the world including many African American laborers. The first African American industrial workers were employed in the region in the early 1870s with the construction of a branch of the C&O Railway and the opening of the Gauley-Kanawha Coal Company in Hawk's Nest. In 1889, entrepreneurs and investors dissolved that company and created the Gauley Mountain Coal Company (GMCC), shifting coal mining from Hawk's Nest to nearby Ansted.

Consistent with the traditional establishment of African American communities, Ansted residents soon began to address their religious and spiritual needs by congregating in homes for prayer meetings. In October of 1891, a revival took place and approximately twenty candidates were received for baptism. State Missionary Reverend Coleman agreed to administer baptism and organize a church. The community soon petitioned the Gauley Mountain Coal Company to construct a church building. As in many African American communities, the Ansted African American church became the center of the community's existence.

For the full story go to: Church and the African American Community: Mt. Chapel Missionary Baptist Church; Ansted, WV. 

Other Nearby Places of Interest:
African American Heritage Family Tree Museum
Tyree House
Driving Directions:
Physical Address: 100 Skaggs Street, Ansted, WV 25812
GPS Coordinates: N38.144374 -W81.194798

From Beckley and Fayetteville, WV: Take Highway 19 north to Highway 60. Follow the exit up the ramp and turn right onto Highway 60 West. Travel 6.4 miles to the town of Ansted, WV. As you drive through Ansted, look for a large historic house sitting off the road on the right and immediately turn right onto Page Street. Follow Page Street 3/10 of a mile to Log Town Road and turn left onto Log Town Road. Tour Stop (Mt. Chapel Missionary Baptist Church) is 4/10 of a mile on the left.
Directions to next Tour Stop: 
Gauley Bridge Depot
Physical Address: 278 Railroad Street, Gauley Bridge, WV 25085
GPS Coordinates: N38.164584 -W81.196953

From the church return to Hwy 60 West and turn right. Travel Hwy 60 West to the town of Gauley Bridge, WV and turn right on the first road after crossing the river (Hwy 39 East). Drive under the old railroad bridge and immediately turn left up the hill toward the library. Tour Stop and parking is behind the Depot. 
Church and the African American Community (Audio Narrative)

Written by: Dr. Brucella Jordan Narrated by: Dr. Brucella Jordan Music: When The Service Is Over, performed by The Gospel Singaleers
Last updated: May 24, 2022