Place
Mausoleum for Ulysses S Grant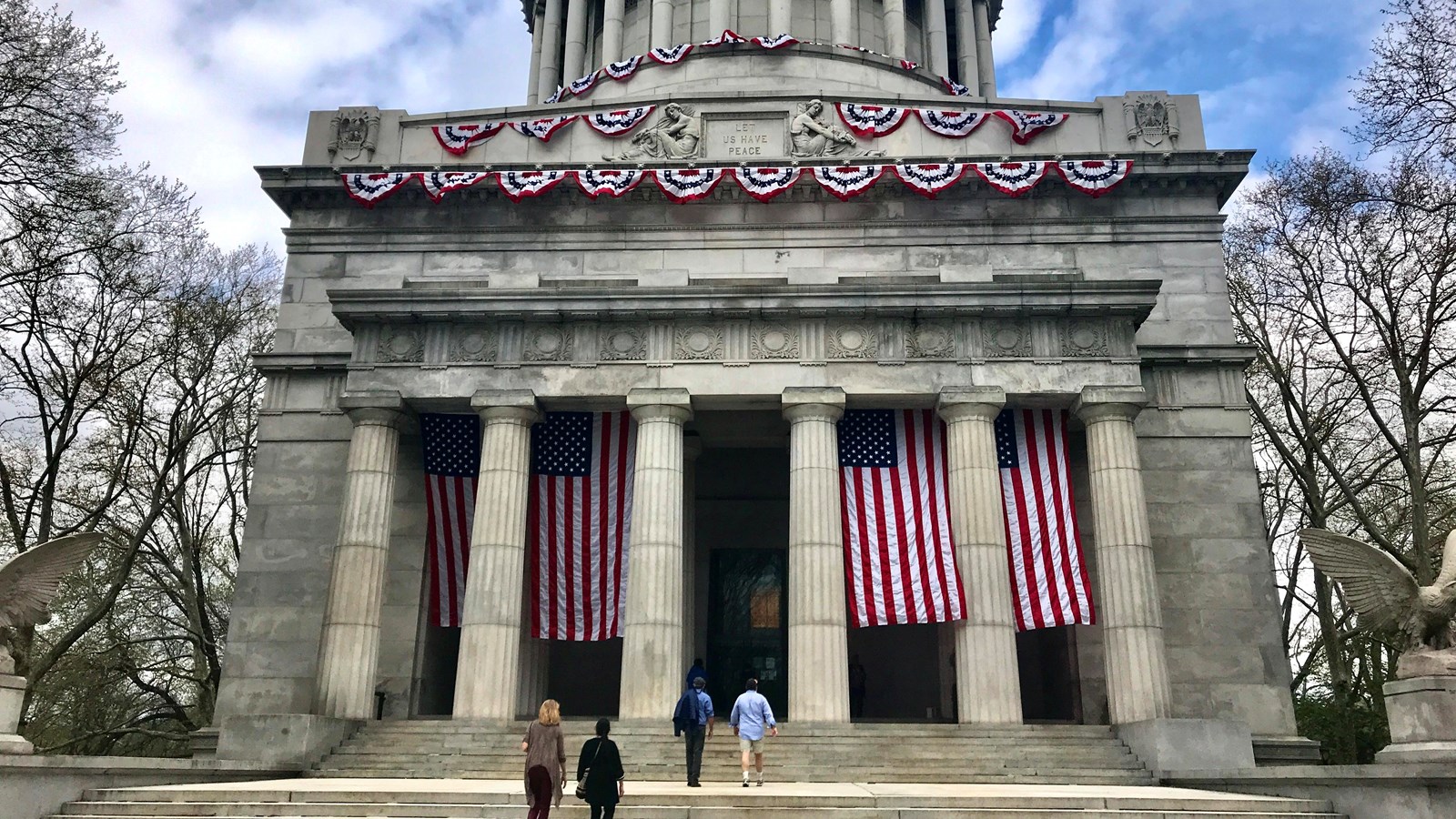 Location:
Manhattan, New York, NY
Significance:
Presidential Burial Site
Designation:
National Memorial
Benches/Seating, Bicycle - Rack, Bus/Shuttle Stop, Cellular Signal, First Aid Kit Available, Historical/Interpretive Information/Exhibits, Information, Information - Ranger/Staff Member Present, Public Transit
Also known as Grants Tomb by locals, the mausoleum at General Grant National Memorial is the final resting place for American Civil War Union General and 18th U.S. President
Ulysses S. Grant
and his wife
Julia Dent Grant
. Each of thier remains lie within two 8 1/2 ton red Montello Granite Sarcophogi in the center of the round crypt watched over by five busts of Union generals that served under Grant: Sherman, McPherson, Ord, Thomas, and Sheridan. Architect John H. Duncan, who was selected by the Grant Monument Association in 1890, was inspired in part by Napolean's Tomb in Les Invalides, France as well as Helicarnassus in Ancient Greece.  
Visit our keyboard shortcuts docs for details
Duration:

15 minutes, 22 seconds
Happy Martin Luther King Jr. Day! Join Ranger Jeffrey Stein for a tour of the outside and Inside of the Mausoleum at General Grant National Memorial and learn how Grant's legacy set the stage for civil rights a nearly a century before Dr. Martin Luther King Jr.
Last updated: February 18, 2021