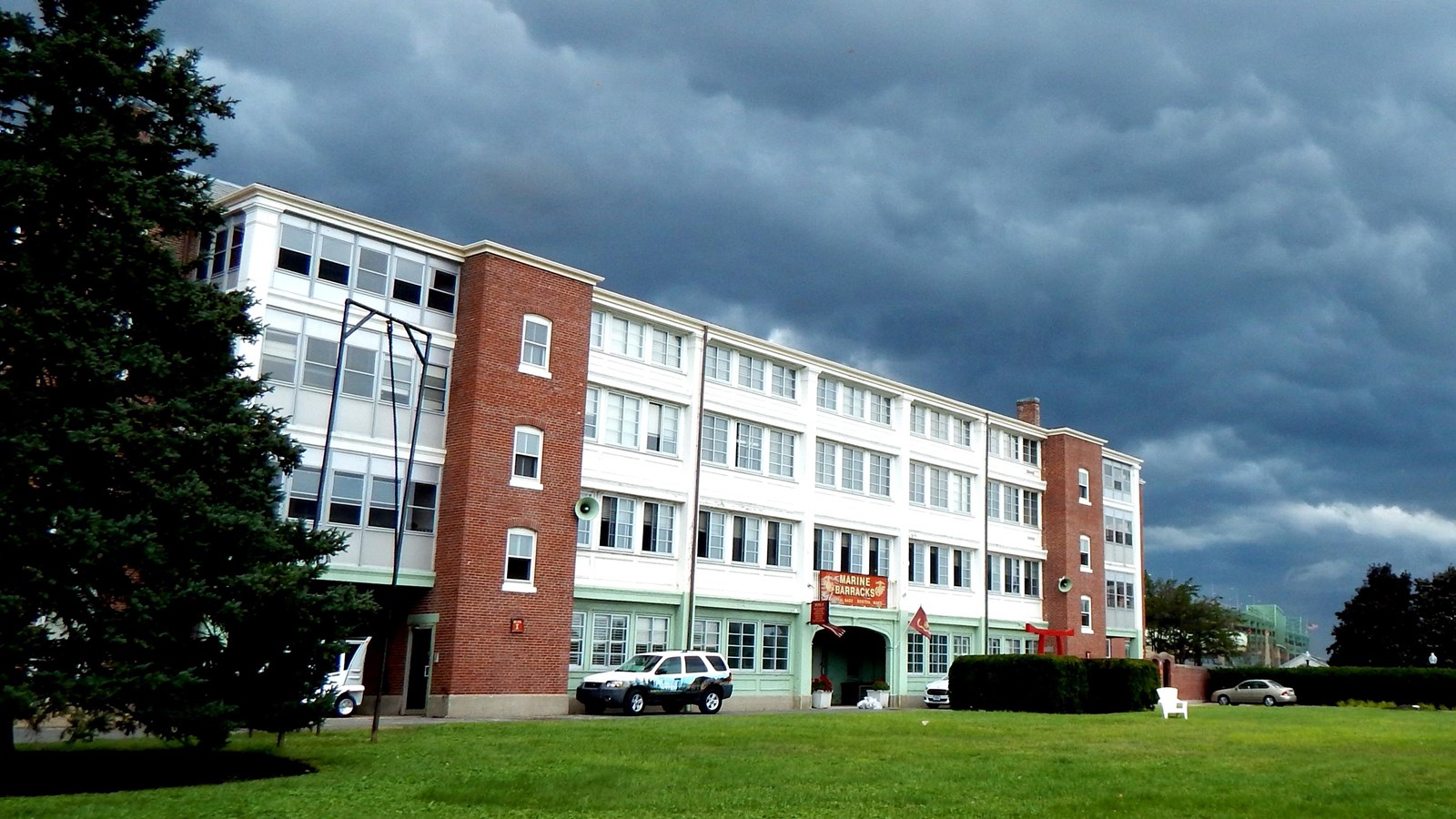 Location:
Building I, 21 Second Ave, Charlestown Navy Yard
Significance:
The oldest extant Marine Corps structure in the United States; Lodging for U.S. Marines guarding the Navy Yard and for Marines serving aboard docked warships
US Marines arrived in the Charlestown Navy Yard in 1802 to guard the USS Constitution. A permanent detachment of 20 Marines was assigned to the Yard in 1805, but they lacked barracks. Construction of a permanent barracks building, intending to house up to 150 Marines, began in 1810 with the stipulation that the Marines work with construction material not in use by the Navy. On February 19, 1811, the Marines moved into their new barracks, then a single story building flanked by two three-story wings. The barracks eventually was expanded to the four-story structure visitors see today with improvements made between 1861 and 1948.
The Marine Barracks included not only housing, but also a barbershop, post exchange, chaplain's office, movie theater, brig, and pistol range. The duties of the Marines included controlling access to the Yard, guarding the naval prison, and deploying as required to conflicts around the world. The Marines even responded to civil emergencies throughout Boston, including prison riots, crowd control, and fire relief. The detachment reached its greatest numbers during World War II with 643 Marines stationed here. The Marines lowered the Yard's American Flag for the last time on July 1, 1974, when the Yard closed.
Today the Marine Barracks serves as the administrative center and park housing for Boston National Historical Park.
Last updated: October 5, 2021