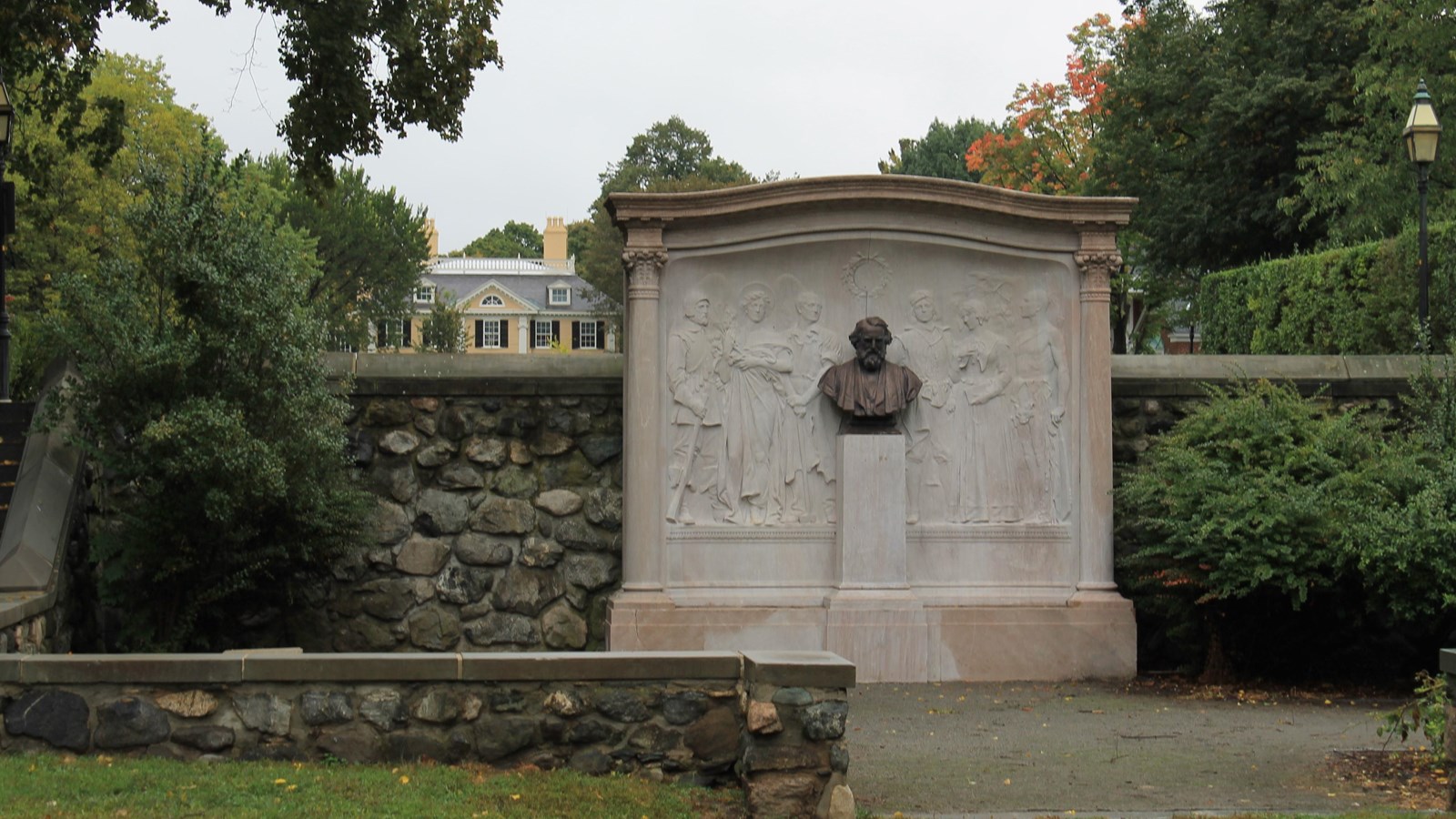 Location:
Brattle Street, Cambridge, MA
Significance:
Memorial to poet Henry W. Longfellow
Designation:
Old Cambridge National Register District
Henry Wadsworth Longfellow's children donated the land of Longfellow Park to the City of Cambridge as a memorial to their father. The Longfellow Memorial Association raised funds for the design and construction of the park, by Charles Eliot and later the Olmsted Firm, and the monument, by Henry Bacon and Daniel Chester French. The bas relief of the monument, dedicated in October 1914, depicts six iconic characters from Longfellow's works: Miles Standish, Sandalphon, the Village Blacksmith, the Spanish Student, Evangeline, and Hiawatha.
Last updated: August 11, 2020