Place
Copp's Hill Burying Ground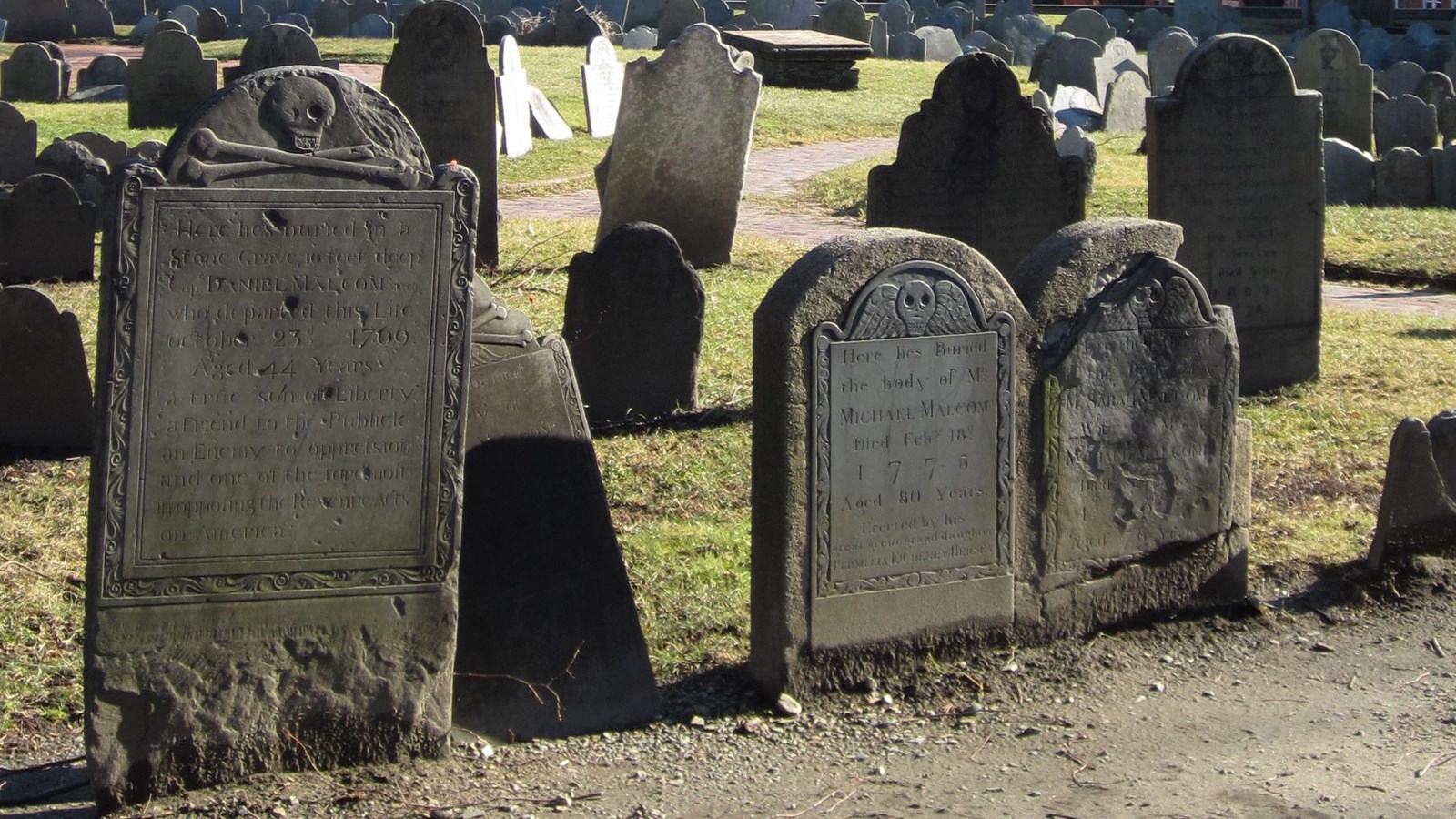 Significance:
Resting place for over 10,000 burials
Designation:
Freedom Trail Site
Established in 1660, Copp's Hill Burying Ground became the resting place for thousands of people of who lived, worked, and died in the North End. Among those interred on the hill are merchant John Pulling Jr. and Old North Church sexton, or caretaker, Robert Newman, the two men believed to have held the signal lanterns on the night of April 18, 1775 to warn of the British advance on Lexington and Concord. Also buried here are Increase, Samuel, and Cotton Mather, all three influential and infamous theologians of Boston.
Copp's Hill also serves as the final resting place for early Bostonians of African descent. Many enslaved and free African Americans are buried on this hill, including Black educator, community leader, and Masonic Grand Master Prince Hall. In Boston, Prince Hall and his fellow masons led their community as activists for the abolition of enslavement and for the recognition of their rights as equal citizens in Massachusetts. Hall's modern brothers erected the monument that currently stands next to his original, modest headstone.
During the Revolutionary War, some historians suggest British soldiers performed target practice on some headstones here. Copp's Hill also played a pivotal role in the Battle of Bunker Hill due to its view of the harbor and neighboring towns. From this spot on June 17, 1775, Generals John Burgoyne and Henry Clinton directed British soldiers to bombard Breed's Hill with naval guns. These guns aimed at the fortifications colonists had built the night prior on the hill. Ultimately, the use of artillery from Copp's Hill helped the British push colonial forces off Breed's Hill.
Sources
Boston National Historical Park. "Bunker Hill: Battle, Monument, Memory." Fort Washington, PA: Eastern National, 2007.
"Copp's Hill." City of Boston. Accessed February 8, 2022. https://www.cityofboston.gov/parks/HBGI/hbginfo.asp?ID=4.
MacDonald, Edward. "Old Copp's Hill and Burial Ground : with historical sketches." Boston: Benjamin Parks, 1882.
Last updated: February 8, 2022