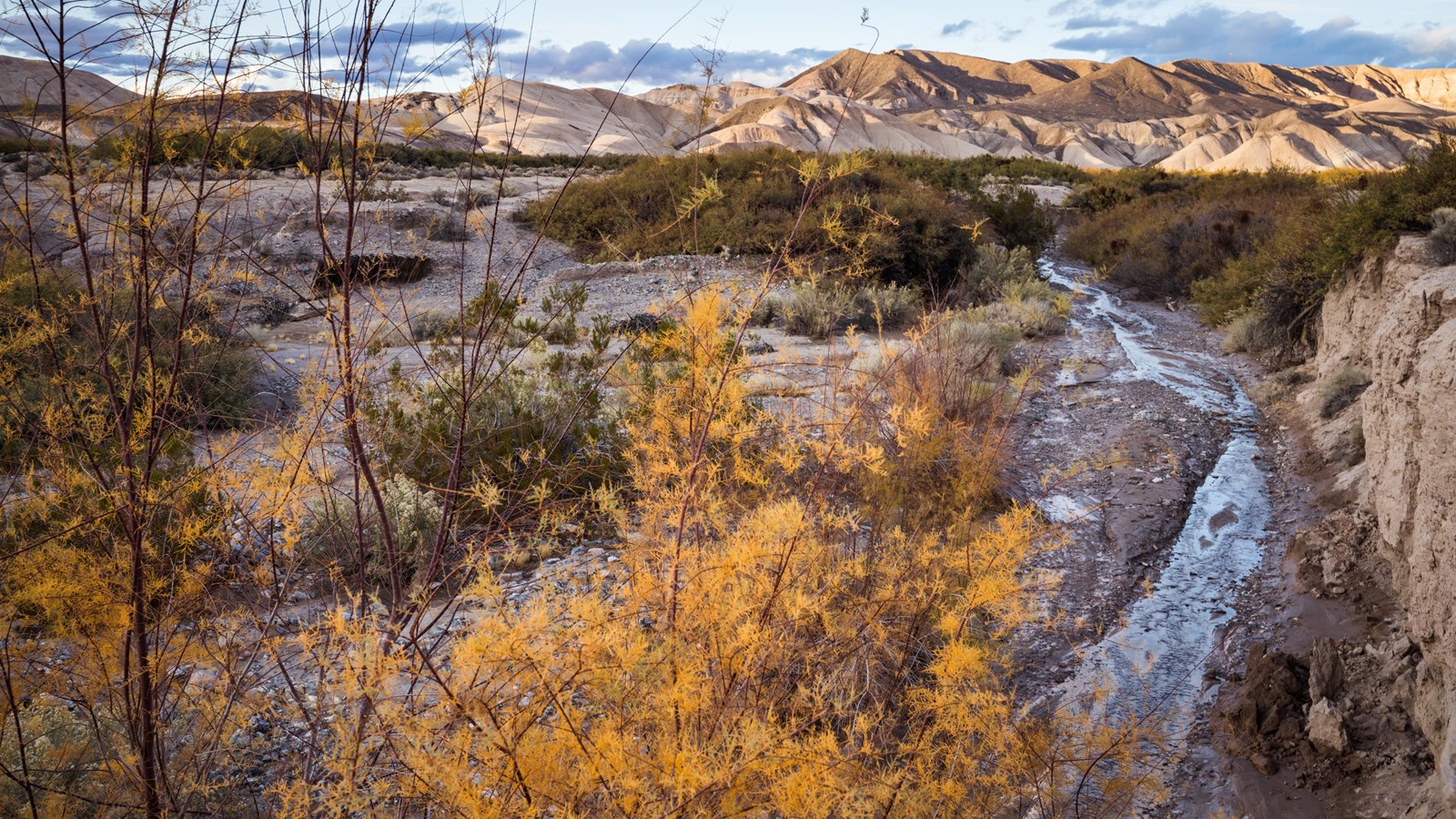 Location:
Near Tecopa, California
Significance:
Trail follows the Old Spanish Trail
The China Ranch Trail in Amargosa Canyon provides access to a network of hiking trails along Willow Creek and the Amargosa River—the beating heart of the Amargosa Basin where perennial streams support some of the best migratory bird habitat in the southwestern United States. experience to exquisite natural beauty and rich cultural history of the Amargosa River. Look carefully to find evidence of the people who called this region home. You will follow the same path as those early explorers who came on the Old Spanish and Mormon Trails. Along the trail there are interpretive signs to guide your walk into this natural cultural gem of the Amargosa.
Site Information
Location (near Tecopa, California)
This site is managed by the Bureau of Land Management.

The trail is a 3.0 mile loop at a mild grade with even, hard-packed gravel. There is a possible, seasonal stream crossing to access the slot canyon trail at the top of the loop.

Safety Considerations
Visit our keyboard shortcuts docs for details
Duration:

1 minute, 37 seconds
This 3-mile loop trail takes visitors along Willow Creek, past cottonwood trees, abandoned structures, and into the Amargosa Canyon. From there, visitors can connect with the Canyon's network of trails to put together longer out-and-back and through hikes. The Amargosa Canyon Trail, from China Ranch Date Farm, is great for bird watching, photography, and experiencing a little bit of what historic travel was like on the Old Spanish National Historic Trail.
Last updated: October 16, 2023