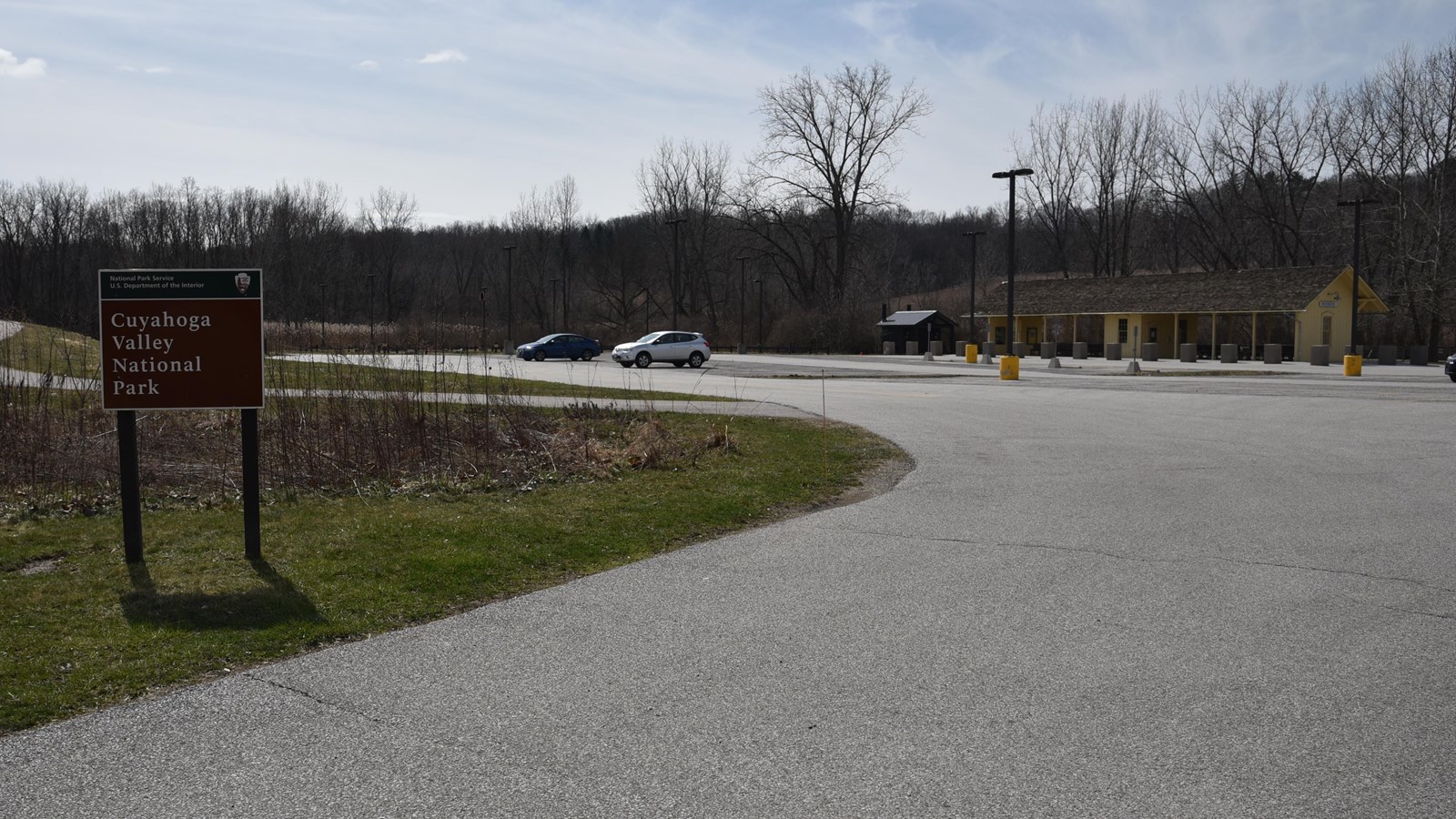 Location:
7900 Old Rockside Road, Independence, Ohio 44131
Significance:
Rockside Station is the primary boarding site for Cuyahoga Valley Scenic Railroad near Cleveland. Its design reflects historic depots that were once found throughout the valley, connecting local people to the outside world. Milk, cheese, grain, and lumber went out. Mail, news, and manufactured goods came in.
Designation:
Ohio and Erie Canalway National Heritage Area, Valley Railway Historic District, Ohio to Erie Trail, Industrial Heartland Trail Network
Accessible Sites, Audio Description, Baby Changing Station, Benches/Seating, Bicycle - Rack, Historical/Interpretive Information/Exhibits, Information - Maps Available, Information Kiosk/Bulletin Board, Parking - Auto, Parking - Bus/RV, Restroom, Restroom - Accessible, Toilet - Vault/Composting, Trash/Litter Receptacles, Wheelchair Accessible
Passengers in the Cleveland area can catch Cuyahoga Valley Scenic Railroad at Rockside Station. The station has ample parking and is a primary starting point for train excursions and events.

Historically, Thornburg Station once stood nearby and served Independence, Ohio. Small train depots were found all along the Cuyahoga Valley Line at every little hamlet of any size. In the early 2000s, the National Park Service built the modern Rockside Station for passengers waiting for the Cuyahoga Valley Scenic Railroad.

Visions for a train line through the valley began in the 1850s. Competition and economic slumps delayed its completion until 1880. This became the shortest route between Akron and the coalfields of Tuscarawas County to the south and Cleveland's ports in the north. For the valley, these train stations were a lifeline to the outside world. They provided passenger service and allowed farmers to ship out their milk, cheese, grain, and lumber. Exhibits inside the station describe the area's railroad history in more depth.

From this point, visitors can get on the Cuyahoga Valley Scenic Railroad or head east over the river to access the Ohio & Erie Canal Towpath Trail and Cuyahoga River Water Trail at Lock 39 Trailhead.
Last updated: June 21, 2021