Place
Lock 39 Trailhead Information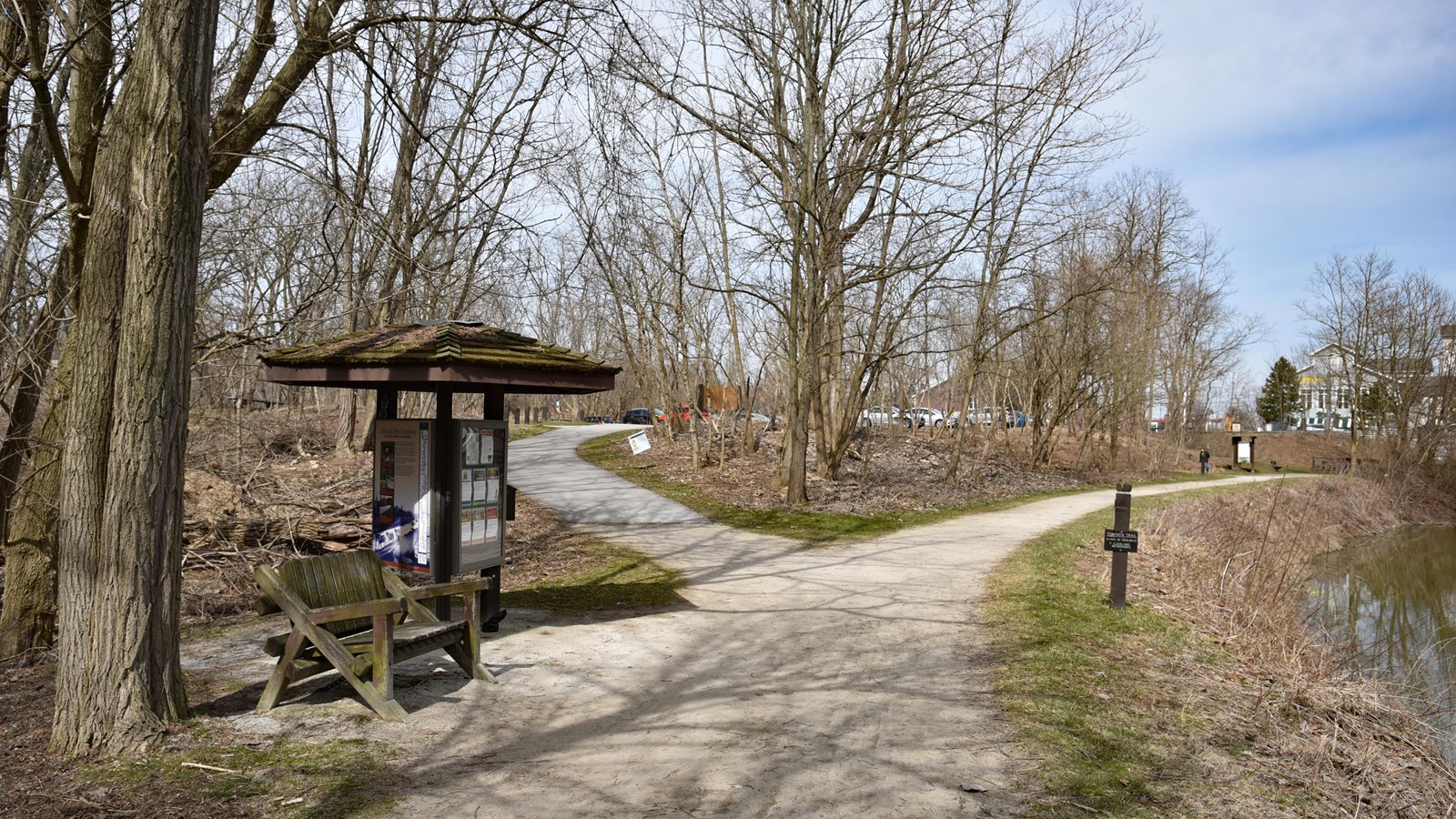 Location:
8000 Rockside Road, Independence, Ohio 44131
Significance:
This is a gateway to Cuyahoga Valley National Park to the south and Cleveland Metroparks to the north. Nearby Lock 39 is a remnant of the historic Ohio & Erie Canal.
Designation:
Ohio & Erie Canal District, Ohio and Erie Canalway National Heritage Area, Ohio to Erie Trail, Industrial Heartland Trail Network, National Register of Historic Places
Audio Description, Benches/Seating, Historical/Interpretive Information/Exhibits, Information - Maps Available, Information Kiosk/Bulletin Board, Trailhead, Trash/Litter Receptacles, Wheelchair Accessible
Nearby Lock 39 is one of over 200 locks that once operated along the Ohio & Erie Canal. With its heyday in the mid-1800s, the canal was part of the early transportation system in the young United States. People and goods were flowing between East Coast cities and the rural heartland, pushing America's borders westward.

Today this area is a hub of recreational activity. Over a century ago, residents of greater Cleveland began looking for relaxation and recreation outside of crowded cities. Excursion canal boats, trains, and even horse drawn carriages brought visitors into the Cuyahoga Valley. You can now explore the Ohio & Erie Canal via the adjacent Towpath Trail by bike or by foot. You can see the valley too from the windows of the Cuyahoga Valley Scenic Railroad. Across the parking lot is a bridge to Rockside Station and an access down to the Cuyahoga River Water Trail. Visit this information kiosk to get oriented and pick your adventure.
Last updated: April 13, 2021