Place
Naval Air Station Pasco (Pasco Aviation Museum)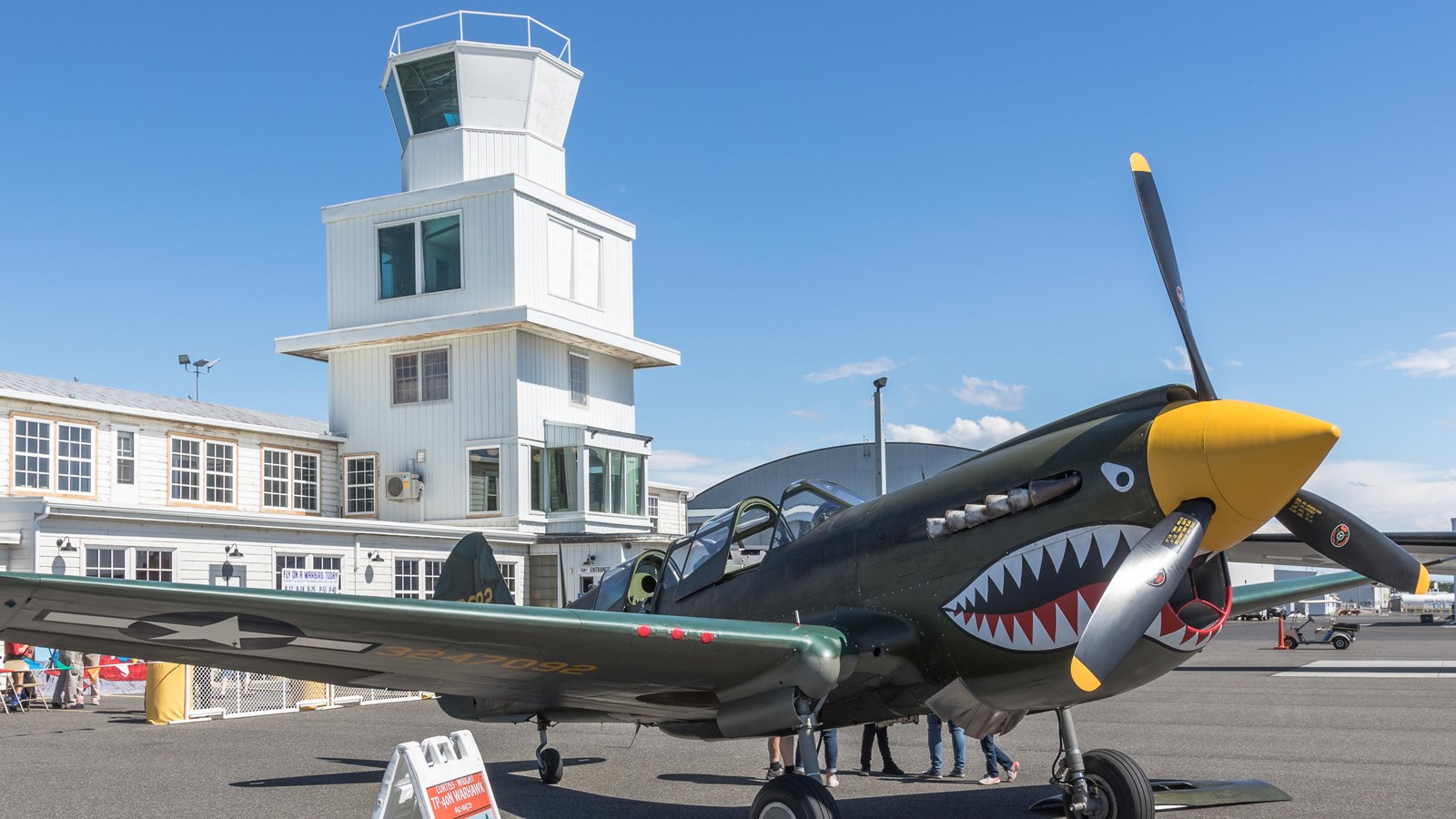 Historical/Interpretive Information/Exhibits
For a railroad town created by the Northern Pacific Railway, Pasco, Washington has played an important role aviation history. In 1909, Charles A. Zornes moved from St. Louis to Walla Walla, where he designed and built experimental airplanes. In 1911, he leased 40 acres (16.1 hectares) of flat land facing the Columbia River in Pasco. There he built aircraft and established the Zornes Aviation School, the first flying school on the West Coast. During World War II, it became the site of the Pasco Holding and Reconsignment Center (Big Pasco), a major depot used to store and ship military equipment to the Soviet Union, as well as to Northwest military installations and the Manhattan Project. 
In February 1942, the US Navy purchased 2,285 acres (925 hectares) of land next to the small airport for $5,000. The navy relocated Seattle's Sand Point Naval Air Station to Pasco to make it less vulnerable to Japanese attack. Soon, a vast network of runways, hangars, and barracks were bulldozed out of the bunch grass and sagebrush to become one of the busiest naval training bases in the country. Originally used for pilot training and for repairing damage aircraft returning from the Pacific, the Pasco Naval Air Station would later transition experienced pilots into newer aircraft types. It also holds the distinction of being the first place where the WAVES—Women Accepted in Volunteer Emergency Service―were allowed to live on base. They served primarily as "ferry pilots," flying aircraft to Alaska and Russia as part of our military assistance to that nation during the war. 
On June 9, 2011, the Port of Pasco Commissioners agreed to preserve the old Navy-built control tower. Located on the east side of the Tri-Cities Airport, the old tower opened in August 2019 as the Pasco Aviation Museum.  
Continue Your Journey
Several nearby sites, including Big Pasco, offer a glimpse of life in Pasco during World War II. The Franklin County Historical Society has educational programs and displays that share history of Pasco and Franklin County, Washington. In East Pasco, you can visit Kurtzman Park, a recreation area created by local children and their families, and Morningstar Baptist Church, long the center of the Tri-Cities' African American community. 
Last updated: March 3, 2022