Place
Morning Star Baptist Church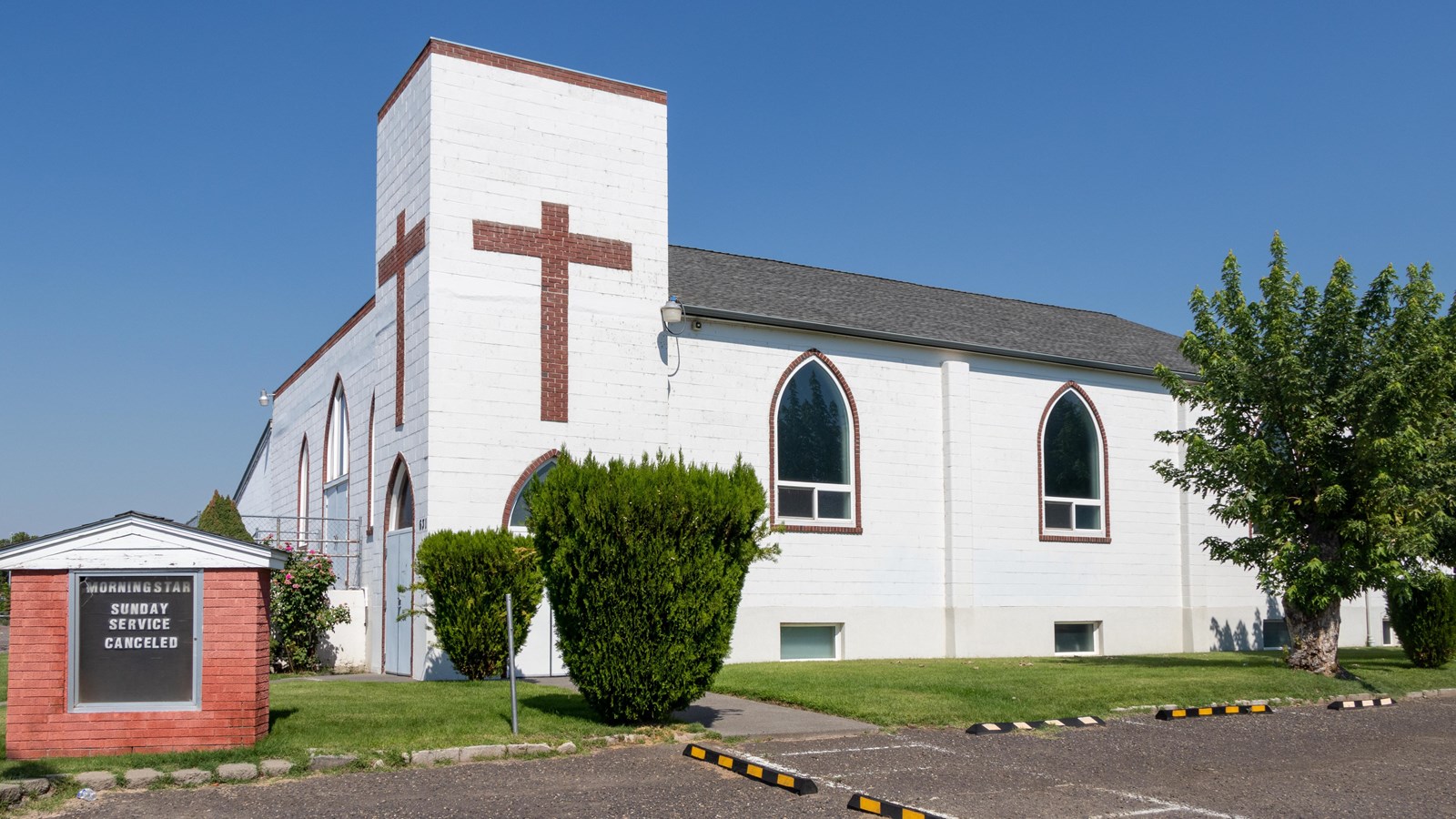 MANAGED BY:
Morning Star Baptist Church
Lifelong Pasco resident Leonard Moore described Morning Star Baptist Church as the nexus of a self-contained African American world of friends and neighbors who looked after each other. "Morning Star was the center of the community," said Pastor Albert Wilkins, who has been a Morning Star Baptist Church parishioner since 1953.  
 
Their comments reflect the resiliency and community organizing that Black residents of the Tri-Cities used to survive a system of segregation similar to Jim Crow that was first implemented locally during the Manhattan Project. African American workers who migrated primarily from the South to work on the Hanford Site expected to escape segregation and discriminatory treatment when they moved to Washington State but found that Jim Crow had followed them north. 
 
Morning Star Baptist Church was the literal and figurative center of East Pasco's African American community. Reverend Johnnie Steward founded the church in 1946 to support the growing Black population's spiritual and social needs. Its long history of service extended to congregants and community members forced to settle in East Pasco due to housing segregation and discrimination in Richland, Kennewick, and Pasco with the exception of East Pasco. 
Reverend Sam Coleman, one of the handful of Black residents in Pasco before World War II, had preached to black workers since 1944 on property he owned on Shoshone Street, just west of the railroad tracks. Coleman's efforts to construct a formal church were forcibly blocked. In the 1950s and 60s, Morning Star Baptist Church served as a gathering place for the local civil rights movement. Other local African American churches including New Hope and Greater Faith Baptist Churches, and to a certain extent St. James Methodist Church, sprung from Morning Star.  
Continue Your Journey
Nearby, you can explore more sites that share East Pasco's African American history. Visit the Green Bridge—the dividing line between Kennewick, a community that sought to exclude Blacks, and Pasco, a community that sought to confine Blacks. Stop by the Lewis Street Underpass and see the unofficial dividing line that segregated the city during and after the Manhattan Project. Stop by Kurtzman Park and learn about the grassroots efforts that created the first community park in East Pasco. Take a tour of the B Reactor  and stand in the shadow of this imposing building that teams of African American labors helped construct.

Explore the interior of Morning Star Baptist Church via a panoramic image.
Last updated: August 28, 2023