Place
Horseshoe Pond Trailhead Information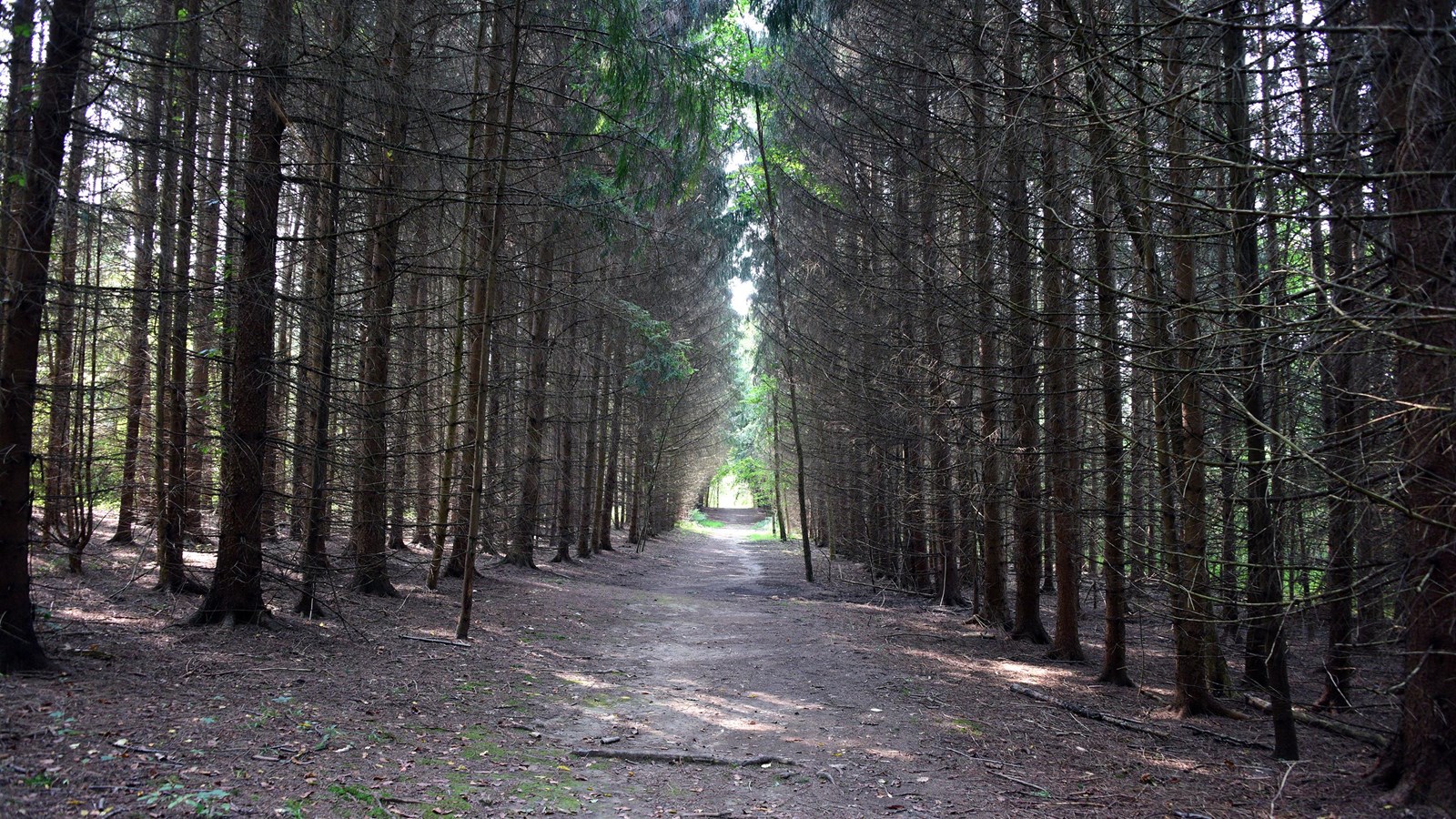 Location:
Horseshoe Pond, 2075 Major Road, Peninsula, Ohio 44264
Significance:
The former Bishop Farm is a study in "natural succession" as forests gradually replace old fields. It serves as a reminder of Cuyahoga Valley's farming heritage.
Designation:
Ohio and Erie Canalway National Heritage Area; Lake Erie Birding Trail
Accessible Sites, Audio Description, Benches/Seating, Dock/Pier, Information - Maps Available, Information Kiosk/Bulletin Board, Parking - Auto, Picnic Shelter/Pavilion, Restroom, Restroom - Accessible, Scenic View/Photo Spot, Toilet - Vault/Composting, Trailhead, Wheelchair Accessible
The area around Horseshoe Pond was once part of the Bishop Farm, which operates today as Heritage Farms. Since the 1840s, each generation of the family has sold different agricultural products to meet changing market demands. At first, the Bishops raised milking cows. Later, they replaced the dairy herd with beef cattle. By 1955, the family had switched to growing Christmas trees. Theirs was one of several tree nurseries in Cuyahoga Valley. Sometime in the late 1900s, the Bishops built a farm pond in an unusual shape, giving this place its current name.

Start at the trailhead bulletin board in the parking lot. The Tree Farm Trail is a 2.8-mile loop through old fields and returning forests. If you head this way, look for signs of fencerows and planted rows of evergreens. This trail is a great choice for hiking, cross-country skiing, and birdwatching. The relatively flat surface is unpaved. Be warned that it can get muddy in spring or after heavy rain.

A short, paved trail leads to the wheelchair-accessible fishing pier at Horseshoe Pond. A boardwalk winds around to a simple picnic shelter. The incline on that route might challenge some manual wheelchair users. Visit our fishing page for current regulations and consumption advisories.
Last updated: May 26, 2022