Place
First UFW Headquarters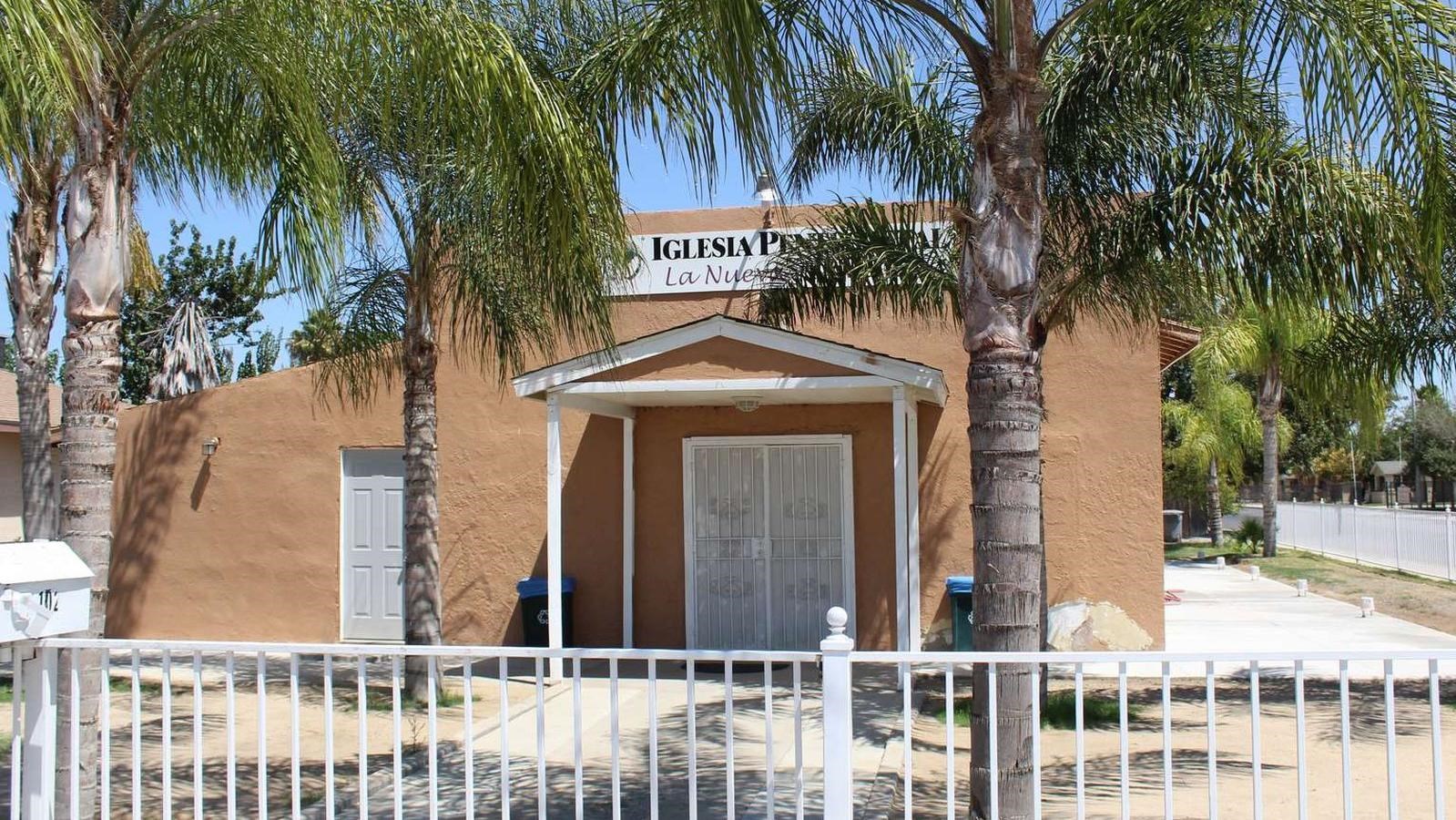 Location:
102 Albany Street
Significance:
First headquarters of the National Farm Workers Association, precursor of the United Farm Workers
Designation:
National Register of Historic Places
MANAGED BY:
Iglesia Pentacostal Church
Audio Description, Cellular Signal
As the movement picked up steam in the early 1960s, Cesar Chavez moved union operations from his home to this rented building at the corner of First Avenue and Albany Street in Delano. Then known as the National Farm Workers Association (NFWA), the union became the United Farm Workers Organizing Committee in 1966, after merging with the mostly Filipino Agricultural Workers Organizing Committee led by Larry Itliong. It became the United Farm Workers of America, a fully independent union, in 1972.

Within this union office, leaders coordinated strike operations, provided services, ran a credit union and operated the union newspaper El Malcriado. As these activities outgrew the building, they expanded to two adjacent rented houses.

Eventually, Cesar and the movement purchased a much larger 40-acre property just west of Delano called the Forty Acres to serve as headquarters.

This building, which still resembles how it looked in the 1960s, was added to the National Register of Historic Places in 2015. Today it operates as a church. Please respect the privacy of the people who worship here. Do not enter the fenced area.
Historic Credit Union
This structure was located behind the original union headquarters.

When organizing the union, Cesar knew that it would most likely require a strike. Financial support would soon become a critical necessity for strikers to be able to actively participate in the strike. Cesar convinced his brother, Richard, to mortgage his home to fund a credit union for farmworkers.

By establishing a credit union, the United Farm Workers organization was able to provide small loans to farmworkers to allow them to stay on the picket lines. The credit union also became an important tool to recruit new members who had bad experiences with previous attempts to unionize and strike. The credit union helped to build trust and empower the community.
Last updated: December 19, 2022