Place
Confederate Cannon at Worthington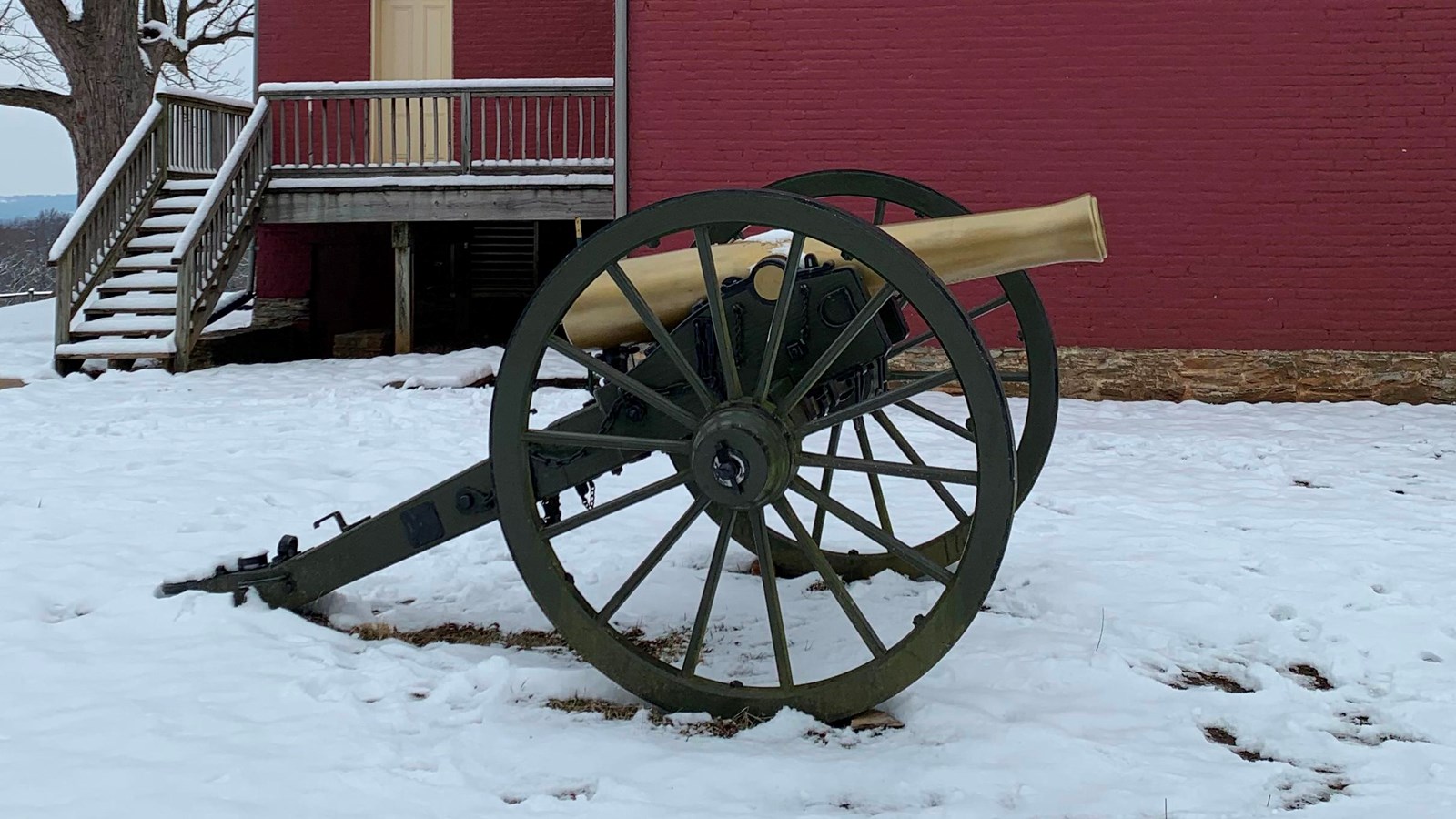 Location:
Frederick, Maryland
Significance:
Battle of Monocacy
Designation:
National Battlefield, National Register of Historic Places, National Historic Landmark
Audio Description, Cellular Signal, Historical/Interpretive Information/Exhibits, Parking - Auto, Picnic Table, Scenic View/Photo Spot, Trailhead
The battle had been raging for almost six hours when around 2 pm McLaughlin's battery of Confederate artillery was brought across the Worthington-McKinney Ford to support
Gordon
's attack. One gun was positioned beside the
Worthington House
, while the others were placed at surrounding vantage points. The nearby
Thomas House
was struck by Confederate cannon fire and sustained major damage; the Worthington House was not damaged by artillery fire.
Of the artillery pieces brough across the ford by Confederate troops, the piece adjacent to the Worthington House is the only one whose specific location is known.
Visit our keyboard shortcuts docs for details
Duration:

6 minutes, 55 seconds
Confederate cavalry crossed at a ford along the Monocacy River, moved across the fields of the Worthington House and moved to attack the Union line at the Thomas Farm. This was all occurring under the watchful eye of 6-year-old Glenn Worthington.
Last updated: March 25, 2021