Ridge Trail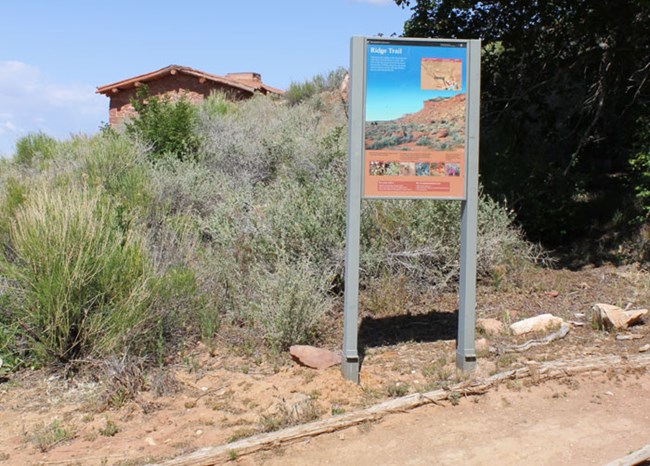 This loop trail climbs to the top of the low cliffs that overlook Winsor Castle. The view of the Arizona Strip from the top is spectacular. Exhibits along the way point out key features of Pipe Spring's human history and natural history.

For your safety
• Watch your footing on loose rocks.
• Give any snakes you see the right of way.
• Stay clear of plants with spines or sharp thorns.

We recommend that you
• Take water with you.
• Wear your hat. There is no shade along the way.
• Use sunscreen.

Watch for blooming plants along the trail in spring, summer, and fall.

Mornings or early evenings are the best times to see lizards, horned toads, or rattlesnakes on these rocky slopes. Snakes are active here in spring, summer, and fall.

Please leave all plants, animals, and rocks undisturbed for others to enjoy.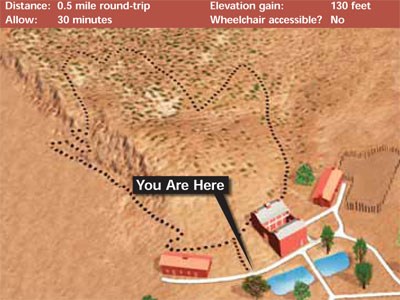 Here is the map of the trail:

Distance: 0.5 mile round-trip
Allow: 30 minutes
Elevation gain: 130 feet
Wheelchair accessible? No





Last updated: April 16, 2020