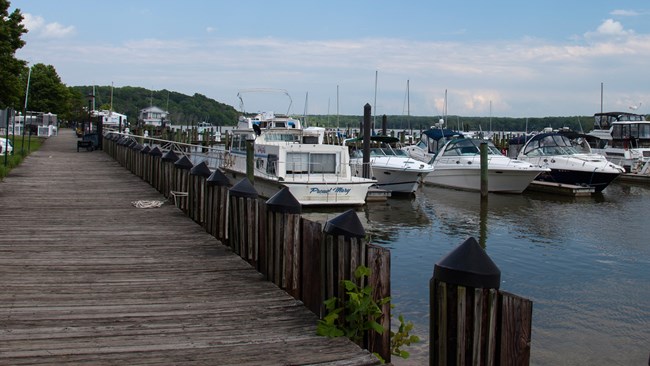 Fort Washington Marina is part of Piscataway Park and provides access to Piscataway Creek and the Potomac River. The marina offers boating opportunities in a natural setting and preserves the Mt. Vernon view-shed.
For the past 30 years, Fort Washington Marina has been managed by the Maryland Department of Natural Resources through a cooperative agreement with the National Park Service. In October 2015, the Maryland Department of Natural Resources notified the National Park Service of its desire to return the responsibility for the marina and associated assets back to the National Park Service when the agreement expires on October 4, 2016.
Both agencies recognize the important recreational value provided by Fort Washington Marina, and we are working collaboratively to ensure that visitor services are uninterrupted during the Fort Washington Marina Operational Transfer.