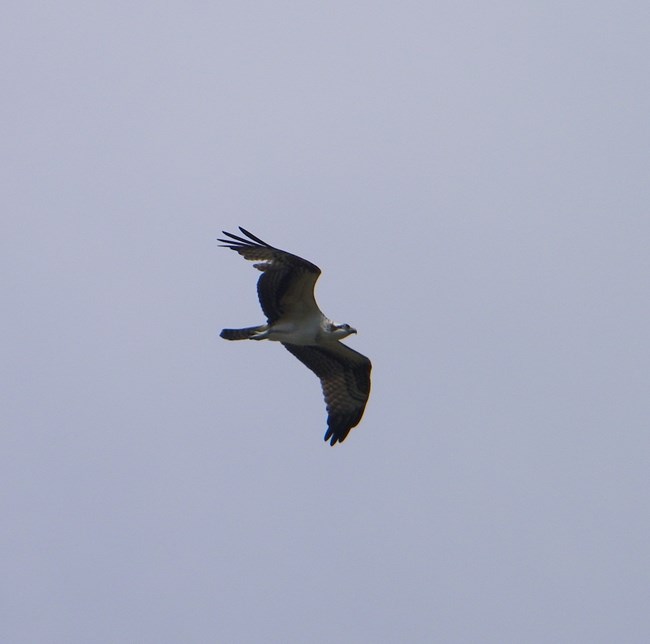 Piscataway Park's location along the Atlantic fly way makes it a great site for birding.
National Capital Parks East - South District Bird List
This checklist contains the names, locations, relative abundance, and season of occurrence for 219 bird species recorded in the south district of National Capital Parks East (Fort Foote, Harmony Hall, Fort Washington, Piscataway Park). The list is a compilation of from the records of the National Capital Parks East database, and Christmas bird counts from 1932-2011.
All the parks lie within the Upper Coastal Plain physiographic region of Maryland. Each park area contains a diverse variety of avifauna habitats including deciduous woodland (WD), mixed deciduous/coniferous woodland (WCD), emergent marshland (MA), swamps (S), rivers (R), creeks (C), agricultural land (A), bays (B), meadows (ME), ponds (P), and yards (Y). The abbreviations for the habitat type occurring in each park is listed below in order of percentage of coverage in each park.
Fort Foote: WD, Y, C, WCD, R, P, MA, ME
Harmony Hall: B, ME, WD, C, MA, S, Y
Fort Washington: WD, R, Y, C, S, WCD
Piscataway Park: WD, R, A, ME, S, MA, C, WCD, Y, P