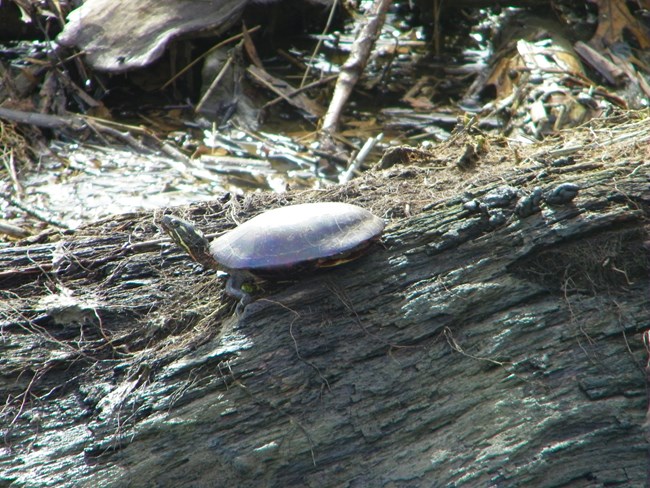 Wetlands, woods, meadows, and streams - remnants of old Prince George County - are reached by back roads, trails, boardwalks, and waterways. With varied habitats in a relatively small area, Piscataway is ideal for birding. In open areas look for colorful songbirds and bald eagles. Marshy areas are home or a rest stop for ospreys, great blue herons, mallards, wood ducks, and other waterfowl.
You can sometimes see beavers gliding through the water near their dam. White-tailed Deer, raccoons, squirrels, and rabbits are a common sight. While Red foxes, moles, and shrews tend to stay hidden. Turtles bask in the sun on logs in calm water. Snakes hunt for mice, frogs, and other small prey in the tall grasses.
Cast a line for dozens of fish species in the park's creeks, marshes, and river waters. Piscataway Creek is one of the Washington area's premier bass fishing spots. Other catches include: blue catfish, hickory shad, long nose gar, black crappie, American eel, pumpkinseed, bluegill, brown bullhead, white perch, yellow perch, and common carp.