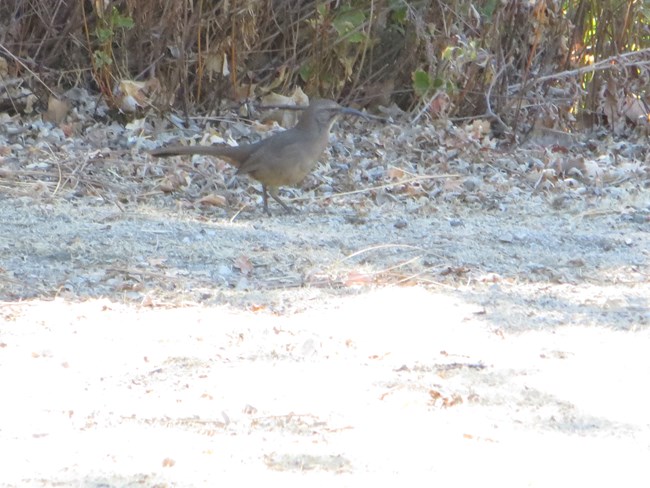 California ThrasherToxostoma redivivum
This bird can be very difficult to see since its preferred habitat is often dense chaparral. You may hear it foraging in chaparral or leaf litter and perhaps expect a California Towhee but the thrasher's black bill is long and down-curved. An expert mimic, the California Thrasher has been known to imitate Northern Flicker, House Finch, and American Robin.
Diet: Insects, seeds, small fruits
Wingspan: 12.5" Length: 12"

Did you know? Like a chaparral version of the American Avocet, thrashers swipe their long bills sideways to stir up food.