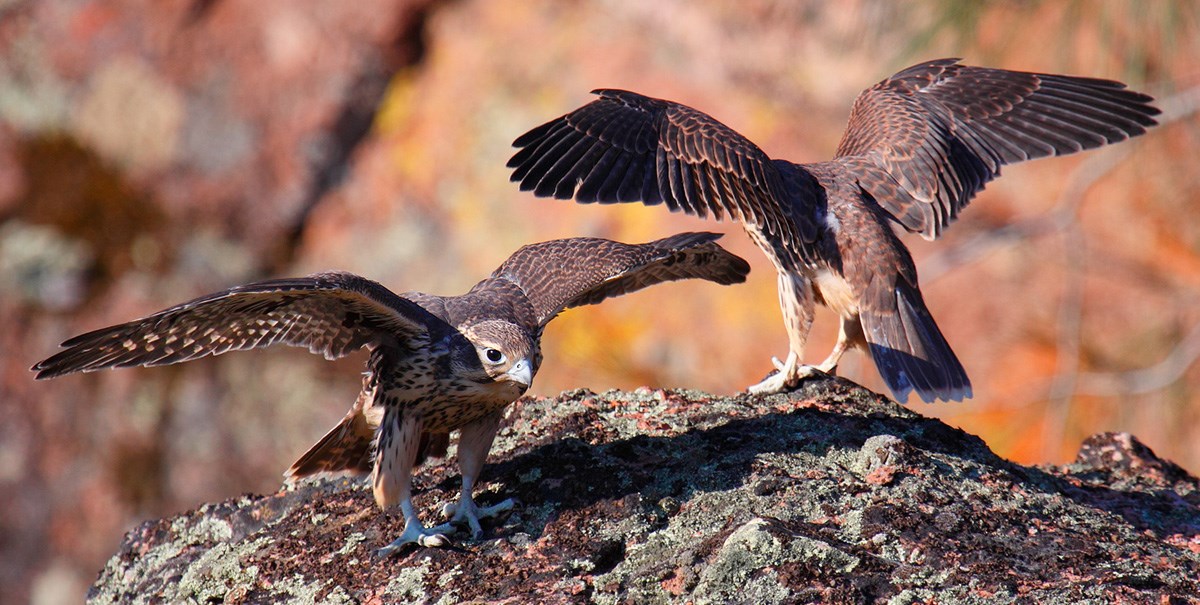 Raptor Advisories Have Been Lifted For 2017
All rock climbing and advosry areas are open to visitors as of the effective date, June 30th, 2017. For more information on rock climbing and advisories at Pinnacles, please visit the Friends of Pinnacles and Mud N' Crud websites.

This season, 15 prairie falcon young fledged from 4 nests and 5 additional nests failed, likely due to nest predation. 7 peregrine falcon young fledged successfully from 2 nests. Thirty additional raptor nests were documented this year, including 10 owl nests representing 3 species, as well as red-tailed and red-shouldered hawks and American kestrels.

Prairie falcon productivity in 2017 was below average compared to the 30-year averages for the raptor monitoring program, likely due to predation of falcon eggs and young during the breeding period. Climbers did an excellent job of respecting advisory closures and assisting park managers in the protection of these beautiful birds of prey.

For more information about raptors at the park, please refer to the Raptors page.