Physical Environment
Geologic forces have created the landscape of Pinnacles, but a climate of hot dry summers and winter rains has also shaped the terrain. The vegetation of the park transforms each year as the rain stops and temperatures climb; hillsides go from vibrant green to golden brown within days. Many of the chaparral plants thrive when fires burn through to make room for new growth. Streams that are dry throughout the summer can flood during the winter and spring rains.

Explore the abiotic (non-living) factors that shape Pinnacles National Park below.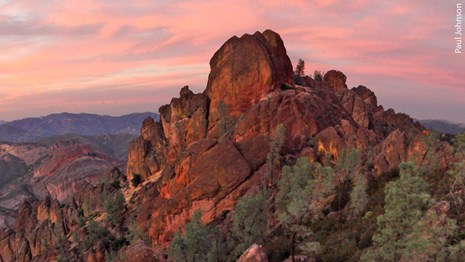 Geology
Go back in time and learn how plate tectonics and volcanic activity formed the Pinnacles we see today.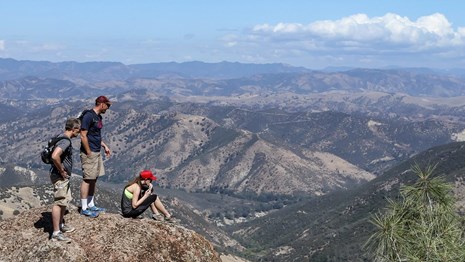 Climate & Weather
Learn more about the climate and weather patterns that shape the natural environment at Pinnacles.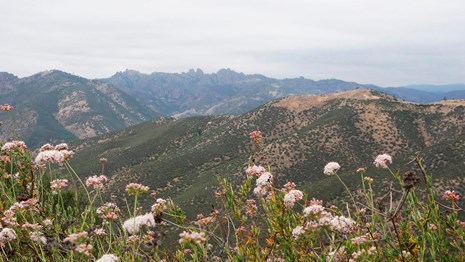 Air Quality
While Pinnacles enjoys good air quality now, that may not be the case forever.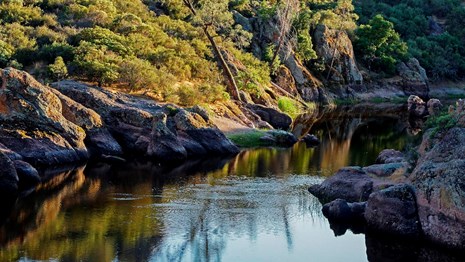 Water & Hydrology
Water plays an important role in the arid environment of Pinnacles.


Last updated: April 30, 2019