Moths of Pinnacles National Park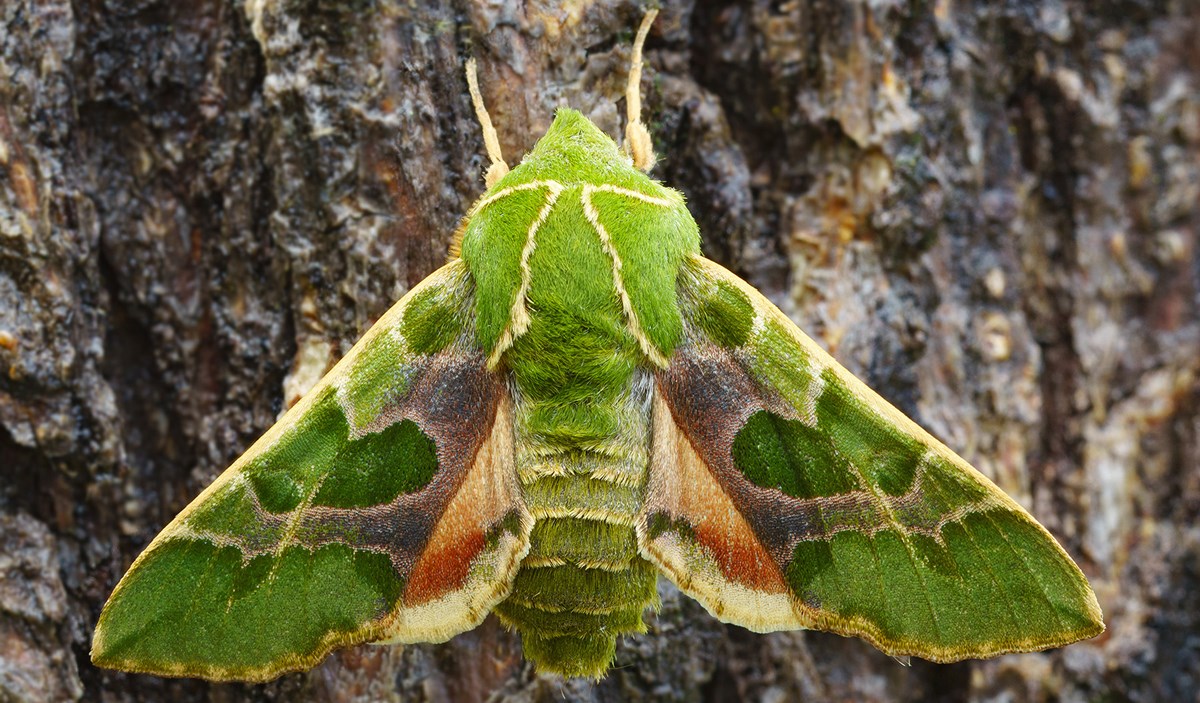 The moths of Pinnacles range in size from smaller than a gnat to larger than a hummingbird. Most fly at night, but a fair number are active only in daylight. Most are drab in color, at least when settled, but many have brightly colored hind wings that are evident in flight. Even most of the drab-colored moths have intricate patterns on their wings. The peak season for moths here is late spring, but they can be found in any month of the year. On a calm, warm night with no moon, dozens of species can be seen at a single light, along with other insects that are attracted to light, and predators such as bats, salamanders, toads, night lizards, and spiders.
How many different kinds of moths are found at Pinnacles National Park? We don't know the answer to that question, but we're working on it. One way to estimate the number of moths in our part of the world is to multiply the number of butterflies by 15. We have 69 known species of butterflies, which yields an estimate of about 1,000 species of moths. From September 2002-2003 we conducted a full year of intensive black light trapping. When funding allows, we intend to repeat this at additional locations and dates. We continue to occasionally collect at black lights, porch lights, and with nets during the day. We estimate that using these methods we will find about 75% of the moth species here. Currently our total is at about 500, and more specimens remain to be identified.
Why study moths? First of all, we are given the mission to protect our natural resources, which is difficult if we don't specifically know what those resources are. Once we have a name for a moth, we can consult publications and moth experts to get information that might help us protect it. Also, during our study we will collect information that will add to the body of knowledge about moths, and we are likely to find some new species not previously known to science.
One important reason to study moths is that they are an integral part of the Pinnacles ecosystem. We can't protect the whole without knowing how to protect its parts. For every adult moth you see, there are many more moth caterpillars out there munching on plants. Moth caterpillars convert more plant material into food for predators than any other group of animals. Because they are a major component of the food web, much of the wildlife here depends on them either directly or indirectly. Without moths, Pinnacles would be a very different place.
For more information:
Moth Checklist of Pinnacles National Park
Last updated: October 24, 2017