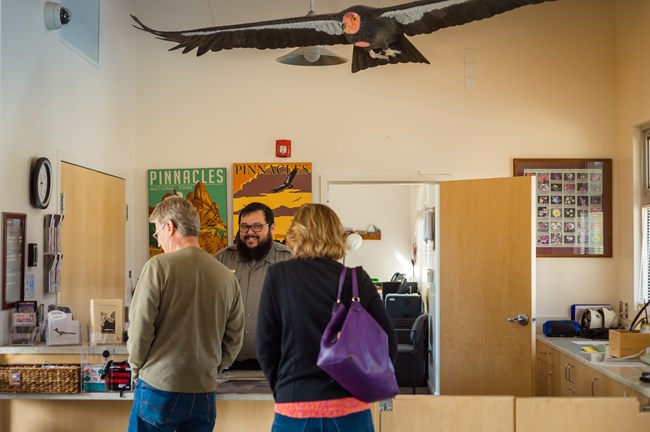 The bookstores at Pinnacles National Park are operated by the Western National Parks Association. They are located inside the Pinnacles Visitor Center on the east side and the Visitor Contact Station on the west side. These bookstores carry a wide variety of books for adults and children, as well as souvenirs such as t-shirts, hats, tote bags, magnets, patches, and pins. Safety items such as water and flashlights are also available.
Trail guides for the following trails can be purchased at our bookstores: Bear Gulch (Six Bridges Nature trail Guide), Moses Spring, Balconies, Condor Gulch and and the lower High Peaks (Geology Trail Guide). Checklists for birds, mammals, plants, butterflies, and reptiles and amphibians are priced at about $1 each.
You can purchase these items in person, or by calling the Bookstore Manager at (831) 389-4486 ext 229. Your purchases help support park projects!