Weather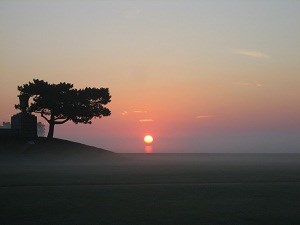 Seasonal Weather
Summer months are extremely hot and humid, with occasional and sudden severe thunderstorms. The memorial will temporarily close when lightning is detected eight miles out or the lightning rods are buzzing.
Fall and spring exhibit cool temperatures with occasional hot days. The winds are often very brisk. When visiting the memorial's observation deck additional clothing and the removal of hats may be necessary.
During the winter the memorial and visitor center are closed.
Loading weather forecast...
Lake Erie
Adverse lake weather may affect ferry schedules, both arrivals and departures. For updates, go to the specific ferry company website
Miller Boat Line
,
Jet-Express
. Lake Erie's western basin is shallow and storms may quickly develop. Consult the marine forecast for the
open waters of Lake Erie
. Current satellite images of the lake are found at
NOAA CoastWatch
.
Last updated: May 27, 2023