Special Events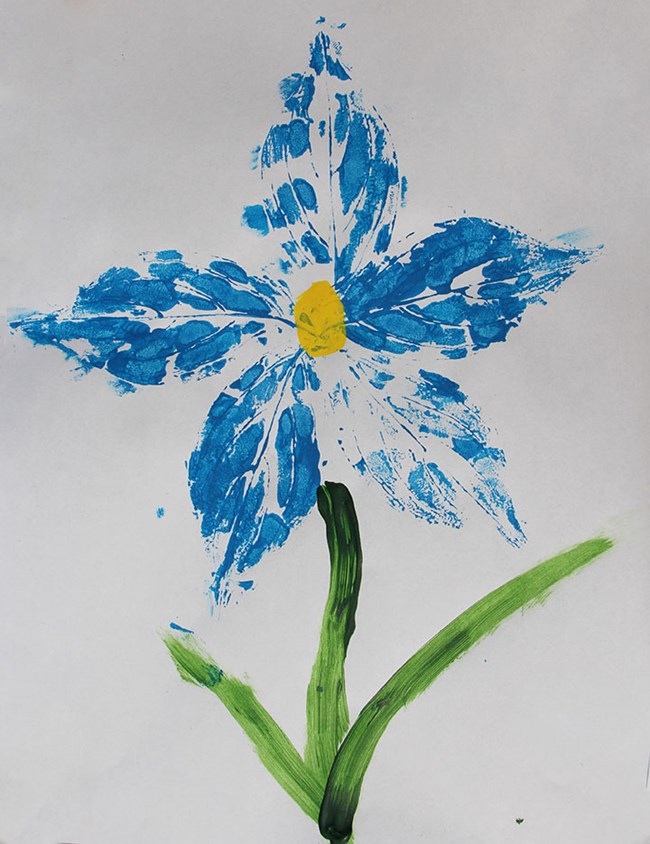 Dont Give Up the Arts
Sunday, June 18 to Wednesday, June 21
11 am - 1 pm and 2pm - 4pm
Join rangers and local artist, Juli Parsons to explore and create art in the park. The program is designed for ages 5 to 12 but anyone is welcome to attend if there is space available. Participation is on a first come basis. No fee is required and all supplies are provided.

Meet rangers on Sunday to paint with natural objects that are found in the park. The blue flower was created by Ranger Jacque using leaves from trees.

Come on Tuesday to learn all about the monarch butterfly lifecycle with park landscaper, Nancy. Use watercolors to paint your impression of the butterfly.

Other activities throughout the week include designing with clay, making a glass pendent, and creating sketchbooks.
108th Anniversary of the Memorial's Opening
June 13, 2023 is a Fee Free Day!
The $10 entrance fee to the Memorial's observation deck will be waived for the entire day so the cost on June 13 will be very close to the price of admission in 1915 which was $0.25. Reserve your time to ride the elevator and get your tickets for the observation deck from the visitor center.
Celebrate with a New Commemorative Cancellation Postmark
Visitors will have the unique opportunity to bring a piece of mail to be hand cancelled by Put-in-Bay Postmaster John R. Domer in the rotunda of the Memorial from 2 - 4pm on June 13. The park worked with Dave Gill to develop a new hand cancellation stamp under the US Postal Service Postmark America program. This new cancellation stamp will be used for the first time June 13 and afterwards available upon request at the Put-in-Bay Post Office. Artwork for this new hand cancellation stamp features the Memorial and was created by David Peltier.
"We are delighted Postmaster Domer will join us to unveil the new cancellation stamp and to offer this experience to the public." said Superintendent Barbara Rowles.
Junior Ranger Letter Writing
Join rangers at 1 pm in the visitor center to explore how sailors kept in touch with family and friends during the Battle of Lake Erie. Sailors did not have cell phones or texting. They wrote letters. Choose someone who would like to receive a letter or postcard from you. Write and design it then get it postmarked and mailed the same day. (Stamps will be for sale in the visitor center).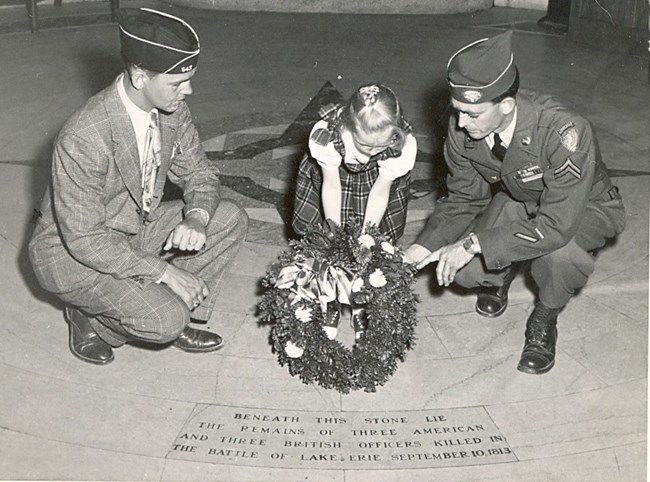 May 20 - Opening Day

May 20 - Planting Seeds of Peace

May 23-25 - Perry Education Days

May 29 - Memorial Day Service

June 13 - 108th Anniversary (Fee Free Day)

June 21 - Summer Solstice Sunset Tour*

June 19 - 22 - Arts on Erie

July 12 - July Sunset Tour*

July 31 - World Ranger Day

August 4 - Great American Outdoors Act Anniversary Fee Free Day

August 9 - August Sky Tour*

August 19-20 - O.H. Perry's 237th Birthday Celebration

September 8-10 - Historic Weekend

September 11 - Patriot Day Memorial Tribute

September 21 - International Day of Peace

September 30 - National Public Lands Day (Fee Free Day)

*Denotes a special fee. Remainder of events free.
Last updated: June 16, 2023