Plan Your Visit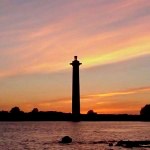 Welcome to Perry's Victory & International Peace Memorial
in Put-in-Bay on South Bass Island, Ohio.

Surrounded by 25 acres of landscaped ground a national memorial was established to honor Commodore Oliver Hazard Perry's victory in the Battle of Lake Erie. Of equal significance is the Memorial's tribute to the longest held peace agreement and border between three nations. The granite block column, built between 1913 and 1915, rises 352 feet above Lake Erie and is visible for miles across the lake. Passerbys often mistake the columnar structure for a lighthouse but stepping onto the surrounding plaza, and going inside the rotunda, a sense of that peace and victory is revealed. The rotunda is free but a ticket, acquired from the visitor center, is required to visit the observation deck. More information is available on the fees page.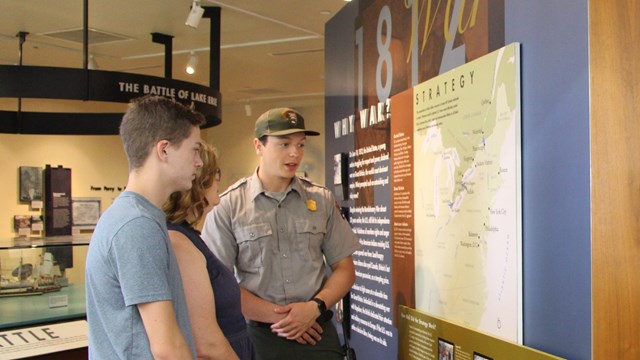 Trip Planning Information
Basic information is helpful when planning a visit. Get answers to questions about open hours, fees, weather and more.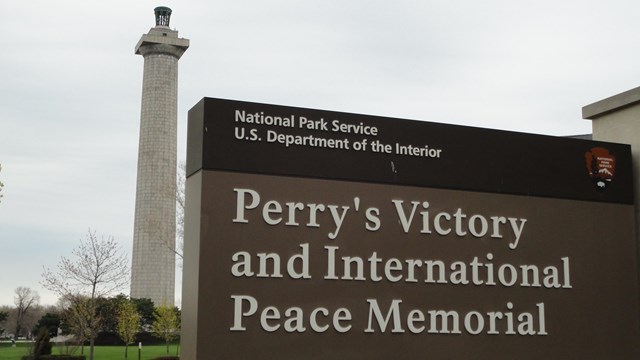 Directions and Transportation
Your transportation options for getting to the island include car and ferry, plane or boat. Click for directions to the park.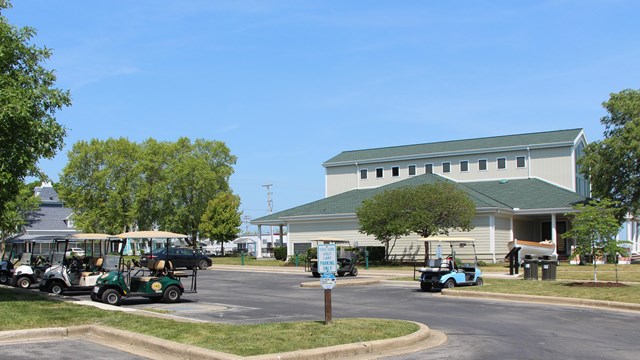 Current Conditions
Get updated information on the hours of operation, current road, parking and weather conditions at the park.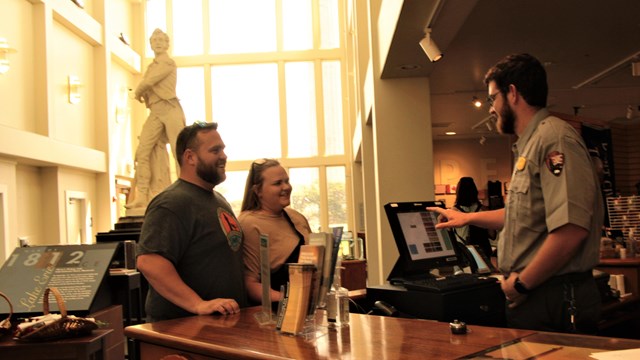 Fees and Passes
The park grounds, memorial plaza and rotunda are free. Tickets to the observation deck and park passes are sold in the visitor center.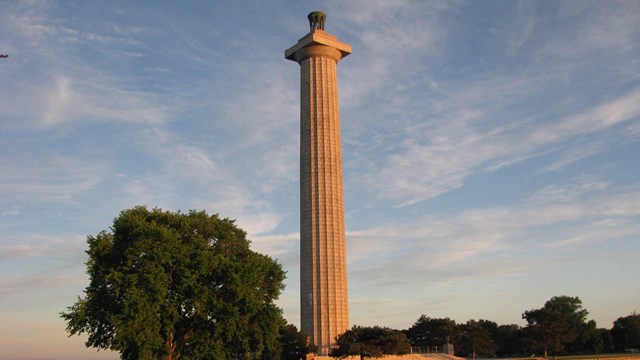 Special Events
From carronade weekends to celebrations of art and history, the park always has special events for visitors.
South Bass Island
South Bass Island has been an ideal stopping point for boaters ever since Native Americans "put in at the bay" during their many journeys across the lake. The island is one of several islands of an archipelago in Lake Erie that extend between Ohio and Canada.

The area is known for its walleye fishing, eclectic mix of shops, wineries, restaurants and nightly entertainment. There are acres of land in different areas set aside to preserve the natural habitat of the island, historical sights, and of course a National Park Service memorial.

Last updated: July 25, 2023