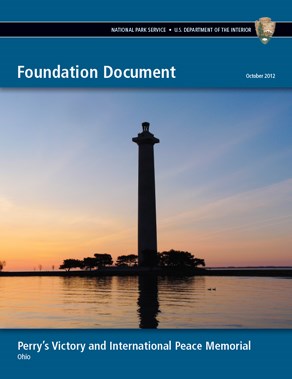 The foundational statement is used to guide current and future planning and management at Perry's Victory and International Peace Memorial. The statement contains a description of the park's purpose, significance, fundamental resources and values, primary interpretive themes, special mandates, and the legal/policy requirements for administration and resource protection.
Foundation Document (PDF 14.9MB)
Foundation Document (Low Resolution PDF 2.3MB)
Foundation Document Overview (PDF 6.3 MB)
The Foundation Document Overview is and abbreviated version of the statement.