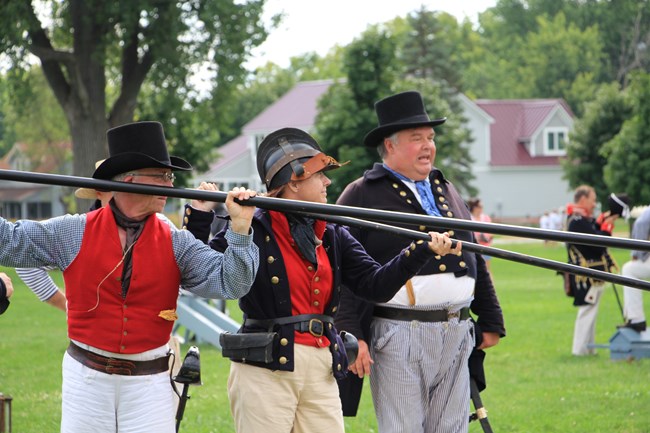 Calling all Reenactors
If you would like to volunteer your knowledge and skills at the 2018 Perry's Victory's Historic Weekend, September 7-9
,
now is your chance. We are looking to do a timeline event to showcase the US Military (British/Canadian as well) from before the War of 1812 to modern day. Only Flintlock small arms and 18th century artillery will give firing demonstrations. We will provide powder as usual. Other time period weapons will be allowed for non-firing display. Look for more information coming out Spring of 2018. Question about the event can be directed to robert_whitman@nps.gov.
To register to participate apply at
volunteer.gov
by
July 20, 2018
. This important since Historic Weekend falls so close to the end of the fiscal year.