Weather
Hawaii really has only two seasons – winter (ho'oilo in Hawaiian) and summer (kau wela in Hawaiian) – and temperatures don't change drastically the way they do in the mainland United States. During the daytime, you can expect temperatures from the mid-70s to the mid-80s all year around. The lowest it gets in the winter months (November to March) is about 60 degrees. The Hawaiian winter is also considered the rainy season, and flash floods are not uncommon. You can expect to see lots of rainbows as the rain clears!

Trade winds are a big part of the climate in Oahu. Tradewinds occur about 90% of the time in the summer and 50% of the time in winter. They help moderate temperatures and reduce humidity.

Please be aware that boat rides out to the USS Arizona Memorial are sometimes suspended due to high winds. This decision is made by the U.S. Navy, which operates the boats out to the Memorial. If tours are suspended, they will resume once the wind subsides. Please go to our facebook page for updated information on boat ride suspensions.

Visitors should be prepared for plenty of sun and/or rain on any given day. Please be sure to use sunscreen, wear a hat, and bring plenty of water for your visit. You may want to keep an umbrella handy in case of rain. Layered clothing is recommended to ensure comfort in dealing with the variable weather.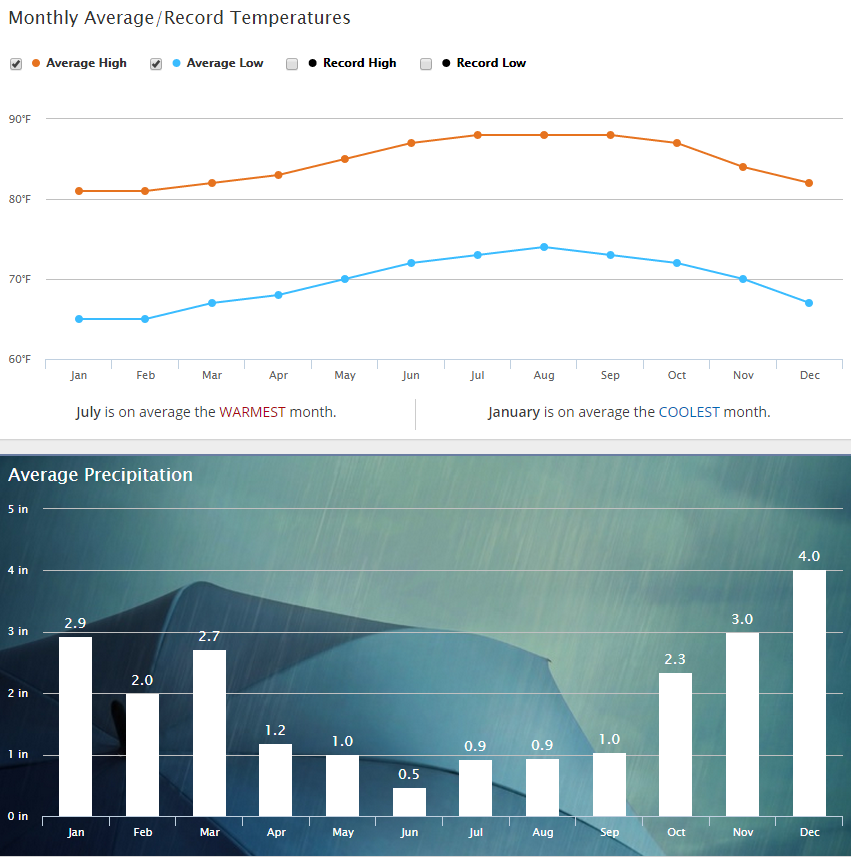 Last updated: September 19, 2018