Plan Your Visit
Please take a look at our
welcome video
to learn
everything you need to know to plan your trip to the visitor center here at the Pearl Harbor National Memorial.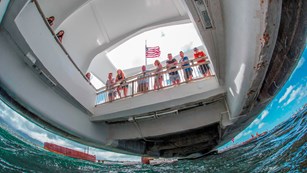 Frequently Asked Questions
Get the answers to the most frequently asked questions about the Pearl Harbor Visitor Center and visiting the USS Arizona Memorial.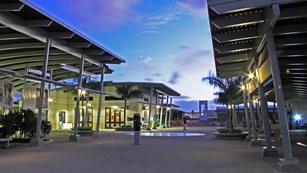 Tickets, Fees, and Operating Hours
Here you'll find out the USS Arizona Memorial program schedule, how to get tickets, and how to make reservations.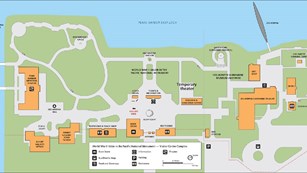 Directions and Transportation
Here you'll find directions to the Pearl Harbor Visitor Center, options for getting here, and a map of the visitor center.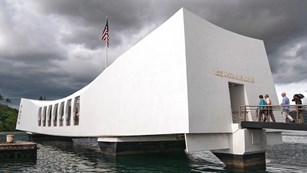 Things To Do
Take a walk through our museums, listen to our audio tour as you walk along the harbor, take a boat ride out to the memorial, and more.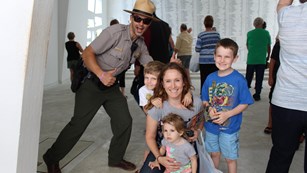 Calendar of Events
Here you'll find upcoming events, programs, closures, and more. Our calendar is updated regularly, so check back often!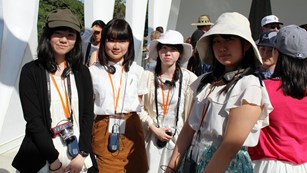 Bag Policy and Safety Information
Find out what you can (and can't) bring to the monument, and how you can have a safe and enjoyable visit.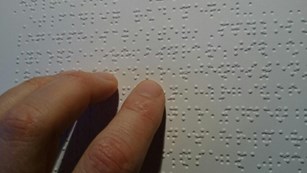 Accessibility
The NPS is committed to making facilities, programs, and services accessible for visitors and employees with disabilities. Find out more.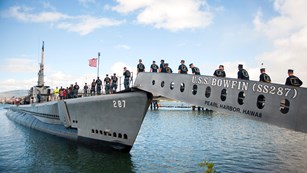 Pearl Harbor Historic Sites
Tickets and transportation to our three partner sites can be bought at the Pearl Harbor Visitor Center.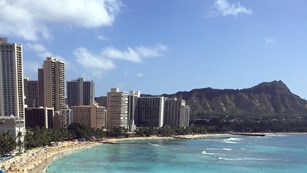 Historic Sites on Oahu
Just a short drive from the Pearl Harbor Visitor Center, here are other sites to visit on the island.
Last updated: April 15, 2019